Rachel Woolcomb, our Talking Mats OT Associate, tells us about the recent Royal College of Occupational Therapists' Report and considers the ways Talking Mats can support:
The Royal College of Occupational Therapists have recently published a new report. "Making personalised care a reality: The role of occupational therapy."
As the OT Associate for Talking Mats, I took the opportunity to review the document and consider how Talking Mats can help OT's in fulfilling the recommendations made.
The report recognises that people living with long-term conditions bring different and equally important, knowledge and expertise to the decision –making process.
It challenges OT's to ensure that they really listen to, and hear the views of the people they work with.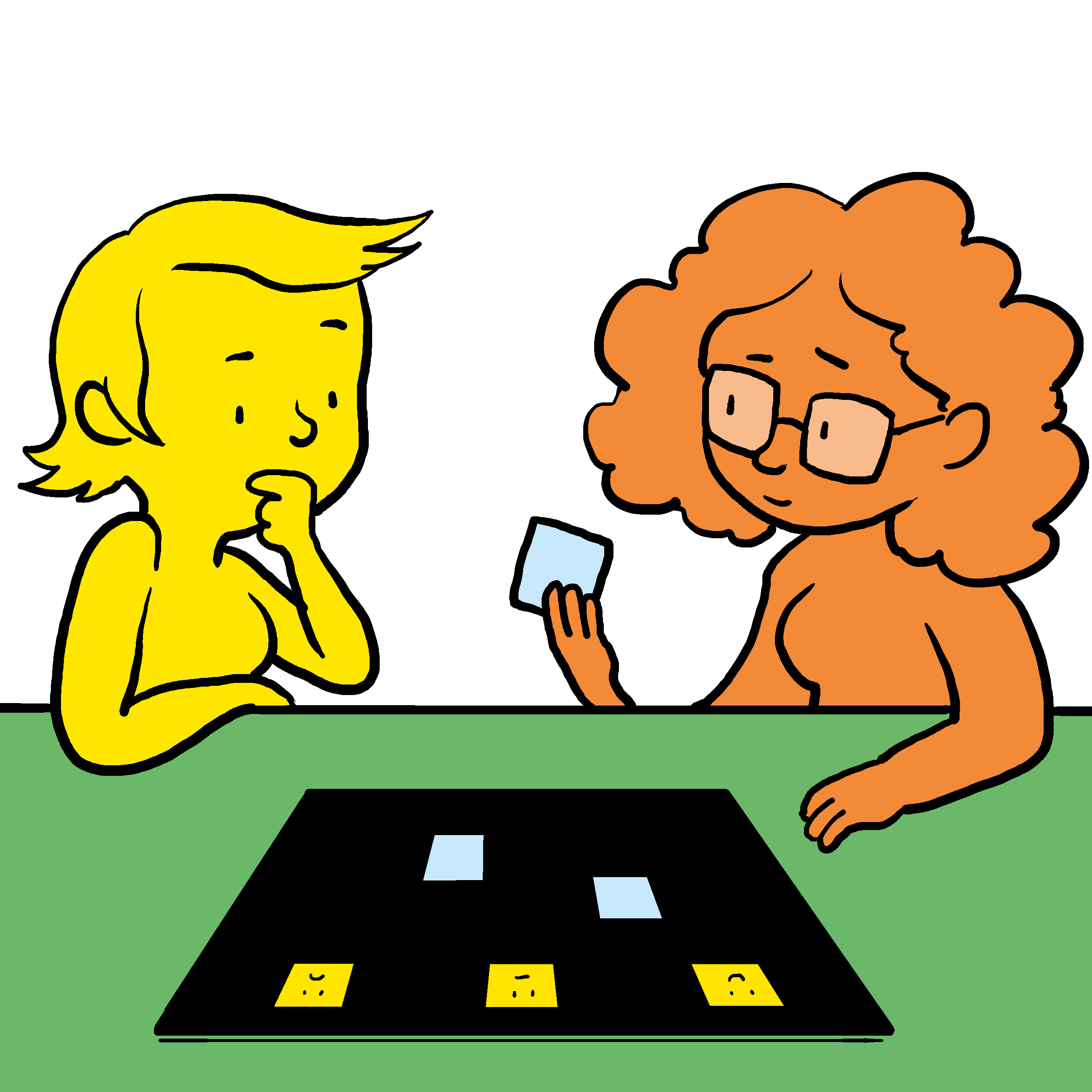 A Talking Mat can help facilitate this. It helps people to understand what is being discussed, to reflect and organise their thoughts, to say what matters most to them and record their views. It helps OT's to really listen, to learn new information, to involve the person in their own planning and support decision making.
Read more about how Talking Mats can help OT's to make personalised care a reality in the TMOT Resource 1:  TM Personalised Care – Copy.
The RCOT report is available here: https://www.rcot.co.uk/news/delivering-personalised-care-frontline
Rachel would love to hear from you if you have any examples of how Talking Mats have helped you to provide personalised care, or if you want to know more about OT and Talking Mats. Her email is: Rachel@talkingmats.com.
If you are feeling inspired and would like to find out about accessing Talking Mats Foundation Training, take a look at our upcoming courses across the UK, as well as online and organisational training options: https://www.talkingmats.com/training/
This blog is about how Care Inspectors in Sweden are using Talking Mats.
On 18th March I met up with old friends – Ulrika Ferm and Eva Holmqvist – at the ISAAC Denmark Conference in the beautiful Vingsted Conference Centre in West Denmark. Ulrika and Eva work at DART Communication Centre in Gothenburg Sweden http://www.dart-gbg.org/english/.

I was giving a presentation on new developments in Talking Mats and as always happens when we meet, we talked non stop about families and work.
Ulrika told me about the following initiative in Sweden and we agreed it would be useful to write a blog about it.
The Health and Social Care Inspectorate https://www.ivo.se/ (the Swedish equivalent of the Care Commission) had been in touch with DART about how they could get the views of people with dementia who live in care homes.
DART made a program of communication for the inspectors which included a first day about communication and dementia. Following this there was a full 2 day course on Talking Mats for 15 inspectors who then went on to pilot the use of Talking Mats as a way to get the genuine views of residents. It was so successful that they are planning to roll this out elsewhere. Now more inspectors in Sweden are getting Talking Mats training and using pictorial support as preparations before inspections.
It would be really good if this could happen in Scotland.
Many thanks to Mary Walsh, Health Service Executive (HSE) Senior SLT at St Mary's Hospital, Dublin for this fantastic blog post about their project involving use of Talking Mats to support people with Dementia to participate in decision making related to their needs:
In September 2016 Aideen Lawlor (SLT Manager) and I (Senior SLT) won the Dementia Elevator award with a project entitled "Empowering Persons with Dementia to become more Active Participants in Decision Making Related to Their Present and Future Needs." with Talking Mats being an integral part of this project. In November 2017, the prize money was used to fund my training to become an accredited Talking Mats trainer so that I could then train others in TM Foundation Course on a prioritised basis.
This project is now complete with 6 speech and language therapists (SLTs) from a variety of settings working with persons with dementia all trained in using Talking Mats. As part of their training, The SLTs used TM with patients/ residents with particular reference to the Assisted Decision Making (Capacity) Act 2015. TMs were also used to help the clinicians to get to know their patients, in care planning, in improving increased opportunities for interaction and in improving choices and decision making. In effect, we were checking it out!
All the SLTs found that when TM principles are followed, that it helped to empower people with dementia to make decisions about their care. Some of the reported findings:
That the pictures help maintain attention and aid comprehension.
That it facilitated strengths rather than a deficit model.
That photographed completed TM provided a pictorial record for meetings – very positive.
That it provided a significant catalyst for change in some instances.
That it helped people with dementia and responsive behaviour get needs met
That video recording sessions with consent greatly enhances reflective practice and may be helpful in key decision making
The next phase is to expand the number of SLTs who can provide training in Talking Mats across the Republic of Ireland. Funding from the national SLT professional body training grant scheme has been sought for these 6 SLTs to become trainers for Talking Mats. This will result in cascading training on a priority basis, increase evidence base/ knowledge re using TM and embedding TM in variety of clinical settings with SLTs leading this practice.
Mary Walsh,
Senior speech and language therapist,
St. Mary's Hospital,
Phoenix Park, Dublin 20,
Ireland
Aideen Lawlor
Speech and Language Therapy Manager
If you are feeling inspired and are interested in accessing Talking Mats training, we offer Foundation Training courses throughout the UK and Ireland as well as online – take a look here for more details:
Once you have accessed Foundation Training you can apply for our Accredited Trainers course to enable you to deliver Talking Mats training to others in your area.
If you have purchased one of our resources, chances are you have a Talking Mats bag. Last week, I went to West Bengal in India to visit Freeset, the Fairtrade business that supplies our bags.
West Bengal has been recording a high crime rate against women over the past several years. The state shares a border with Bangladesh, Nepal and Bhutan and has become a transit route for human trafficking.
Freeset has set up a number of business units in Kolkata and West Bengal targeting vulnerable communities marked by extreme poverty. Freeset offers employment to women who are at risk and is committed to providing fair, living wages and a healthy working environment for all employees. Wages are above the national minimum and all staff receive training , healthcare, child care and savings plans.
I was privileged to spend some time with the women listening to their stories, meeting their children and hearing how Freeset is bringing them a brighter future.
Read about the difference Freeset has made to individuals here
Talking Mats is proud to support the work of Freeset and be part of making a difference to the lives of women in West Bengal. If you are looking for ideas of how to support Fairtrade during Fairtrade fortnight here are some suggestions