Many thanks to our new Talking Mats Research Associate, Dr Jill Bradshaw (Tizard Centre, University of Kent), for this latest blog focusing on how Talking Mats can help people with communication difficulties to express themselves – to help work out the reasons for behaviour that challenges.
We know that around 10-15% of people with intellectual and developmental disabilities display behaviour that can be challenging.  This might include hitting out at other people or injuring themselves.  These behaviours can serve very important functions for the individual (e.g. to avoid something unpleasant or to get a need met).  When we try to help make things better, we often focus on improving communication, quality of life and health and wellbeing more broadly.
How do we work out why behaviours that are challenging occur?
We often spend time observing the person and talk to carers and staff who work with the person to gain information about what is working well and what might help.  This is part of a functional analysis.  Here, the aim is to identify the factors that have led to and are maintaining the behaviours displayed.   Traditionally, we have not really asked people directly what they think.  This is partly people who display behaviour that challenges almost always have complex communication challenges.
How can we better access views of children and adults and would Talking Mats be one way of gaining views?
Together with Nick Gore, we have been working on ways of using Talking Mats to enable children and adults to give their views.  We developed a series of mats focusing on:
Likes and dislikes;
Difficult behaviours;
Things that help;
Things that don't help;
General preventative variables.
What happened when we used the Talking Mats?
People were able to use these Talking Mats to tell us about what was important to and important for them.  Some information was similar to reports from carers and staff and some information was in addition.   For example:
we gained information about preferred activities, such as riding bikes and preferred snacks. Doing things we like to do is important for all of us!;
people gave us information about their difficult behaviours and where these took place;
people were also able to give us at least some information about what made a bad day and what helped on a bad day. This information helped to inform support strategies.
You can read more about this work here: https://kar.kent.ac.uk/67033/1/PDF_Proof%20%283%29.pdf
Using Talking Mats certainly enabled some people to give their views.  It was particularly helpful as a way of talking about difficulties, where a focus on the mat rather than on direct questioning was useful.
As expected, more people were able to access the more concrete topics we discussed and the more abstract topics were more difficult.  We have also been working with the Challenging Behaviour Foundation to develop a range of methods (including Talking Mats) to help to gain the views of people with communication challenges.  You can read more about this work here:
https://www.challengingbehaviour.org.uk/learning-disability-assets/valuingtheviewsofchildrenwithalearningdisability.pdf
To view Jill's presentation about this topic from our Talking Mats is 21 event last August, click here: TM and PBS final version for handout
If you are interested in Talking Mats and Research and have completed our Foundation Training Course, you can find out more about our new Talking Mats Research Network Group by emailing Jill at  J.Bradshaw@kent.ac.uk, and watch this space for a new blog all about the group – coming soon!
It's always great to see pictures of Talking Mats on social media.  The stories behind them, and the positive changes that can result for people keeps us motivated to share this powerful tool.
It is apparent however that not all pictures that are called Talking Mats are actually Talking Mats!  For example,
TOP SCALES   If the  top scale is Yes / No Or  a tick /cross
It is apparent from these mats that the questions are likely to be closed, and don't provide a scale for reflection.  Closed questions can be leading and suggestive of a set answer the listener is seeking. e.g  'Did you enjoy your lunch?'  v. 'How was your lunch?'
A yes/no, or a tick and cross at the top  are occasionally used with topics which appear to test understanding of rules, e.g acceptable and unacceptable behaviour in a classroom.   In that instance the listener facilitating the mat keeps the control and the power imbalance that exists in conversations for people with communication difficulties isn't reduced.
The top scale used with each  topic is key to the mat working.  A Talking Mat could find out what the person thinks about the rules, and which ones they feel are good -not good or help -not help.   Our Foundation training includes how to match the top scale to the conversation. https://www.talkingmats.com/training/
TEACHING TALKING MATS   Some people with communication difficulties need to learn how to do Talking Mats.  Learning how to express a view can take time and has to be taught.  We  see pictures of what appear to be Teaching Mats. For example, starting with closed questions might be necessary to introduce the idea of preferences.
It is important that these Teaching Mats are not used as a true representation of a person's view but seen as a step towards this skill- It can take time but great learning takes place along the way.
We have guidelines for teaching steps for people with autism on our website-
https://www.talkingmats.com/wp-content/uploads/2013/09/2018-Talking-Mats-and-ASD-guidelines.pdf
Supporting people to share what they think, and giving them the control to say when they are not happy with an aspect of their life, is within their legal rights.
'To deny people their human rights is to challenge their very humanity'     Nelson Mandela
In the second of two blogs, we talk about how using Talking Mats Resources can help people have better conversations.   
Our first Resources blog (https://www.talkingmats.com/resources-with-training/) focused on the resource bundles which are available to purchase with our Foundation Training course.  This second blog focuses on the resources which are available to people who have completed our Foundation Training course. 
Remember that most of our resources are available in both low-tech, and digital, formats.   
Post-Training 
Once you have accessed one of our Foundation Training courses, you can purchase our resources at a reduced rate: 
1.    You can buy these in established sets using our post training order form, for example you may choose to buy a social care set, the secondary Children and Young people resource, or one of our Advanced sets (see 3. below). These sets all have 3 topics of conversation in them.
2.     New for 2020! – you can now buy individual topics of conversation from our 'pick and mix' selection, which includes topics  from our Health and Well-being Resource (also available as a bundle purchase with our Foundation Training course), as well as our Conversation Sets: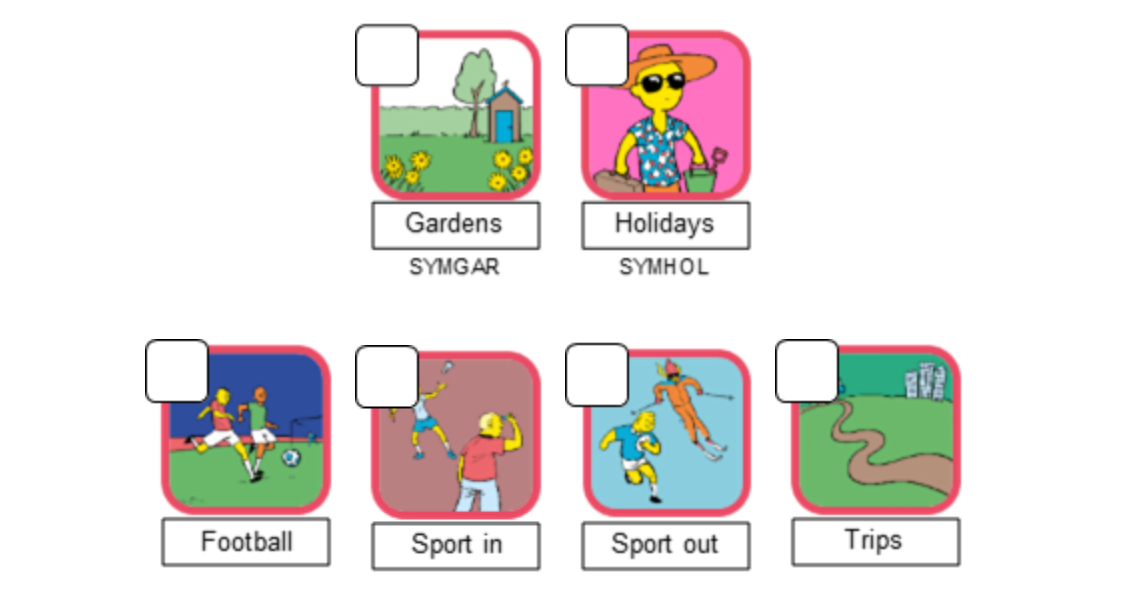 3. Our advanced sets, for example Keeping Safe and Thinking Ahead, are only available for those who have completed foundation training:
Keeping Safe: Give people time to reflect on their lives and raise concerns using this resource. This can help you to explore sensitive issues in a non-threatening way by creating a listening space, simplifying abstract ideas, supporting thoughts while encouraging expression and decision making.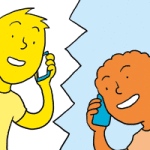 Thinking Ahead: Support people to express their views and help them plan for end of life using this resource. It will also be helpful for many other people to consider future options in their lives.
We are also planning to add a 'how was school today?' topic to our 'pick and mix' selection soon – so watch this space!
To find out how our resources could help you in your professional area of work/setting, check out these links here:  https://www.talkingmats.com/where-you-work/
For more information about these resources please contact the office on 01786 479511 or email info@talkingmats.com