In the UK we are emerging out of lockdown and there are concerns about the impact on the mental health of people at all ages and stages of life. This is a good time to reflect on the wide variety of blogs that have signposted how useful Talking Mats can be in helping people to think, structure coherent responses, and express their views. If this is an area of interest to you then take a look at these blogs to find out more:
Jo Brackley

, NHS Clinical Lead for SLT Secure

Services

 

(

Cumbria, Northumberland

,

Tyne and Wear NHS Foundation Trust

)

describes how Talking Mats helps people with mental health open up

and have

richer conversations

,

with increased novel information gained.

https://www.talkingmats.com/covid19_securehospitalsetting/
Georgia Bowker-Brady, Advanced Specialist SLT (Berkshire Healthcare Foundation Trust)

describes how

using Talking Mats

in dementia care and acute health patient inpatient s

ervices

helps patients organis

e

their thoughts and express what is going well for them

,

as well as what

isn't

.

https://www.talkingmats.com/acute-mental-health/
We would love someone to carry out some research in this field, so if this sparks a research, or blog idea, please get in touch with us at info@talkingmats.com.
Our first Talking Mats advanced online module has launched. We are pleased we had developed our online foundation training well before lockdown. There has been such great feedback from people who have completed our online foundation course and they have been asking for more. They like the bite size chunks, being able to pace their own learning and the reflective practice approach. Now we are adding to our online course with an advanced Talking Mats module focusing on Talking Mats use in safeguarding. This course is structured around the Talking Mats Keeping Safe resource and how to use it.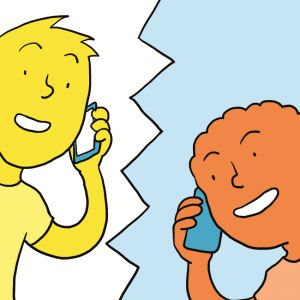 The Keeping Safe Talking Mats resource was developed to check in with people and find out how their lives are going. It uses a holistic framework to do this and the conversation it supports is structured around three topics: 1) well-being; 2) relationships; 3) thoughts and feelings. The resource was trialled and tested in projects involving over 700 practitioners. Originally, it was designed for people with learning disabilities but feedback has been that it has been helpful with a wide range of people including, those with stroke, head injury, dementia and mental health issues.
The advanced online module involves 2 to 3 hours of learning that you do at your own time and pace. It involves short talks, reading, videos and reflective practice activities. You will develop confidence in using the resource as well as an understanding of relevant issues, such as diagnostic overshadowing, developing the capacity of individuals to raise concerns, the impact of trauma. You will be encouraged to reflect on how you can apply the Talking Mats Keeping Safe resource to your own area of practice
To apply for the course, you must have completed your foundation Talking Mats training.  If you haven't completed this training book now – there is still the reduced price training offer if you book your place before the end of August 2020. Access to this advanced course will begin on the first of every month and you will have the full month to complete it.
Book your place now. The cost is £85 for the course and the Keeping Safe resource and £35 if you already have your Keeping Safe resource and just want to do the training.
I am passionate about connection, about communication, about music. That's what drives me forward. I have been playing the cello for over 40 years; I've been playing professionally for about 25 years. Having the privilege and honour of playing at the bedside of people who I cared about who were nearing the end of their life changed my perspective on the importance of music. I realised that there was far more to music and to my playing the cello than 'performing' – than my ego. I learned that music could touch all who were involved; listeners and musicians alike in a deeply profound way – but I wasn't sure quite HOW to harness music in an effective manner to insure I was not simply performing. This realisation took me into a wonderful course in the USA – 'Music and Transitional Healing Program' (MHTP.org) back in the early 2000s. I found what I'd been looking for – I learned about different types of music and rhythms and modes and when to play them depending solely on the state of the listener. I learned about entrainment and other very important tools in order to better ensure that all important connection with the listener. I learned to meet the listener where they are in the THAT moment – to aim to get in sync with them – and to then respond to whatever happens.
This learning eventually and unexpectedly led me to a PhD studentship at the University of Stirling where I played the cello live and pre-recorded at the bedsides of care home residents with dementia who were in palliative care, and someone who was closely connected with them. I wanted to know how the recorded vs live music might affect the listener's connection with one another.
During my PhD, I trained in Talking Mats – I have since bought quite a few of the packs available and remain convinced regarding the effectiveness of this simple tool for enhancing connection and communication.
Now I am moving into the virtual world that we all find ourselves in. Lock-down has allowed me to have more time to fully enjoy playing my cellos (I specialise in baroque cello as well as modern cello – and I have a 6-string electric cello as well!). This strange gap in time has also prompted me to finally building a (still evolving) website (https://drclairegarabedian.com/) and to schedule events related to my work with music and people living with dementia (https://drclairegarabedian.com/events/). Although I have previously offered similar events live, this will be a new experience/learning curve in the virtual world!
I am currently managing a wonderful project through the Edinburgh InterFaith Association (https://www.edinburghinterfaith.com/time-to-talk); 'Time to Talk' – this Covid-19 listening service is funded Scottish Government funded through July 2020, and provides a skilled, trained, experienced listener for all care home residents and their families living in Scotland (11:00am – 7:00pm, 7 days a week).
I hope to see you at one of my upcoming events – please sign-up on my website for news of upcoming events and offers. Stay safe and healthy everyone!
Thanks to Claire Garabedian fro this guest blog and good luck from all of us in her new venture
Many thanks to Professor Anna Dunér, Dr Angela Bångsbo and Associate Professor Tina Olsson for this guest blog describing their research project where Talking Mats will be used to enable service users living with dementia to be involved in decisions about their home care services. The project is based on a collaboration between Department of Social Work at the University of Gothenburg, Borås University College and the municipality of Borås, aiming to develop and evaluate the use of Talking Mats. 
  Professor Anna Dunér
  Dr Angela Bångsbo
  Associate Prof. Tina Olsson
In Sweden, as in many other developed countries, ideas of consumer choice and personalisation of services have been implemented in social care with the intention of achieving better choice and control as well as increased quality of the services provided for the individual. However, persons living with dementia are at risk of being excluded from the opportunities provided to other groups of service users. Thus, it is important to develop both needs-assessment procedures, and improve the performance of home care services, to enable older people living with dementia continuous choice and control in their everyday living.
We hope that Talking Mats will improve the communication between service users, care managers and staff in eldercare and lead to increased influence of service users over the decisions and planning of their home care services.
During 2020 we have funding for a planning study where we can develop and test the Talking Mats decision aid, identify, translate and test outcome measurements, and refine and test the procedures for a comparative intervention project. In 2021 we hope to attain funding for a three year study.
We have already received valuable advice and information about Talking Mats research from Dr Joan Murphy and hope to keep in contact with her and the Talking Mats team throughout our project.
If you are interested in Talking Mats Research, check out our recent blog with details of how you can get involved with our Virtual Network: 
https://www.talkingmats.com/virtual-talking-mats-research-network-launched/
We are all looking forward to celebrating Talking Mats is 21 on the 15th August
The morning is aimed at people who are experienced Talking Mats practitioners and will extend thinking and Talking Mats practice. There are an interesting range of parallel sessions to choose from. Each participant will get to choose three topics to attend.
Talking Mats as a Thinking Tool
Embedding Talking Mats in Schools
Talking Mats in Forensic Settings
Talking Mats in End of Life Care
My experience of using Talking Mats as a parent
Talking Mats and Positive behaviour Support
Talking Mats and Supported Decision- Making
Empowering people with Learning Disabilities to be Talking Mats Listeners and Trainers
Talking Mats and Children's Mental Health
The afternoon is more informal and there will be an opportunity to engage with some of our partners – see how they use Talking Mats and try things out . There will be posters on the use of Talking Mats in lots of different places and for a wide range of applications.
Plus there will be lunch, cake and a few bubbles !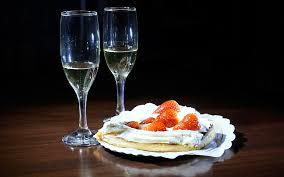 Thanks to funding from NHS Forth Valley endowment committee the event is free but you do need to book your space https://www.eventbrite.co.uk/e/talking-mats-is-21-tickets-62362171935
You can come to the morning only, afternoon only or come for the whole day.
If you can't come to our event watch out for out blogs and social media celebrating the reach of Talking Mats for 21 days before the 15th of August .Please join in with your contributions using the hashtag #TMis21. For 21 days after our event we will be having a special Birthday offer! Watch this space, more to follow …….
In this latest blog, our Talking Mats OT Associate, Rachel Woolcomb tells us how Talking Mats can support delivery of Personalised Care:
"Person centred practice", and "partnership approach" are common phrases heard in health and social care settings but what does this really mean in practice?
How good are we at ensuring our service users are truly heard, and given opportunities to talk about what is important to them?
Recently NHS England set out their ambitions for the delivery of personalised care. This is a commitment to enabling people to have the same choice and control over their mental and physical health that they have come to expect in every other part of their life.
This however requires a shift in culture.
One of the cornerstones of personalised care is shared decision making. This is a collaborative process in which people are supported to understand the options available to them including the various risks, benefits and consequences. A shared decision will have acknowledged personal preferences, circumstances, values and beliefs. This ensures that when a choice is made it is fully informed.
There is substantial literature which demonstrates the usefulness of goal setting as part of the communication and decision making process.
A well written person-centred goal will describe the anticipated achievement of a specific activity. It will be meaningful and help create a common vision within the rehabilitation process.
Talking Mats is an ideal tool to help facilitate these processes. They enable better conversations and provide an interactive thinking space. They have also been demonstrated to be a useful tool in enabling people to think about their rehabilitation goals.
Read more about this in the TMOT Resource 2: How Talking Mats can help facilitate shared decision making and goal setting: Goal setting TMOT 2
If you would like to find out more about the different Talking Mats training options we offer, take a look here:  https://www.talkingmats.com/training/
Rachel Woolcomb, our Talking Mats OT Associate, tells us about the recent Royal College of Occupational Therapists' Report and considers the ways Talking Mats can support:
The Royal College of Occupational Therapists have recently published a new report. "Making personalised care a reality: The role of occupational therapy."
As the OT Associate for Talking Mats, I took the opportunity to review the document and consider how Talking Mats can help OT's in fulfilling the recommendations made.
The report recognises that people living with long-term conditions bring different and equally important, knowledge and expertise to the decision –making process.
It challenges OT's to ensure that they really listen to, and hear the views of the people they work with.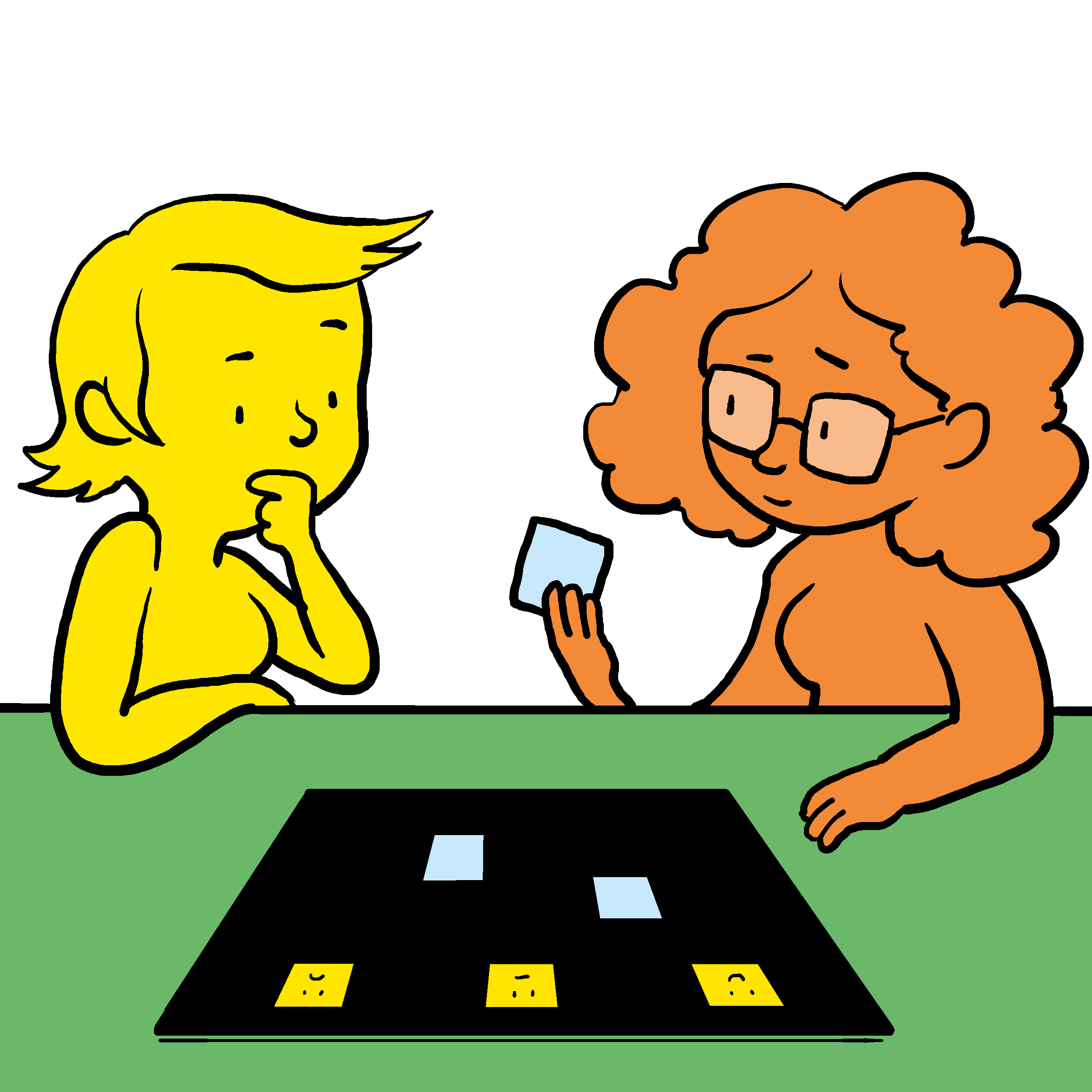 A Talking Mat can help facilitate this. It helps people to understand what is being discussed, to reflect and organise their thoughts, to say what matters most to them and record their views. It helps OT's to really listen, to learn new information, to involve the person in their own planning and support decision making.
Read more about how Talking Mats can help OT's to make personalised care a reality in the TMOT Resource 1:  TM Personalised Care – Copy.
The RCOT report is available here: https://www.rcot.co.uk/news/delivering-personalised-care-frontline
Rachel would love to hear from you if you have any examples of how Talking Mats have helped you to provide personalised care, or if you want to know more about OT and Talking Mats. Her email is: Rachel@talkingmats.com.
If you are feeling inspired and would like to find out about accessing Talking Mats Foundation Training, take a look at our upcoming courses across the UK, as well as online and organisational training options: https://www.talkingmats.com/training/
This blog is about how Care Inspectors in Sweden are using Talking Mats.
On 18th March I met up with old friends – Ulrika Ferm and Eva Holmqvist – at the ISAAC Denmark Conference in the beautiful Vingsted Conference Centre in West Denmark. Ulrika and Eva work at DART Communication Centre in Gothenburg Sweden http://www.dart-gbg.org/english/.

I was giving a presentation on new developments in Talking Mats and as always happens when we meet, we talked non stop about families and work.
Ulrika told me about the following initiative in Sweden and we agreed it would be useful to write a blog about it.
The Health and Social Care Inspectorate https://www.ivo.se/ (the Swedish equivalent of the Care Commission) had been in touch with DART about how they could get the views of people with dementia who live in care homes.
DART made a program of communication for the inspectors which included a first day about communication and dementia. Following this there was a full 2 day course on Talking Mats for 15 inspectors who then went on to pilot the use of Talking Mats as a way to get the genuine views of residents. It was so successful that they are planning to roll this out elsewhere. Now more inspectors in Sweden are getting Talking Mats training and using pictorial support as preparations before inspections.
It would be really good if this could happen in Scotland.
Many thanks to Mary Walsh, Health Service Executive (HSE) Senior SLT at St Mary's Hospital, Dublin for this fantastic blog post about their project involving use of Talking Mats to support people with Dementia to participate in decision making related to their needs:
In September 2016 Aideen Lawlor (SLT Manager) and I (Senior SLT) won the Dementia Elevator award with a project entitled "Empowering Persons with Dementia to become more Active Participants in Decision Making Related to Their Present and Future Needs." with Talking Mats being an integral part of this project. In November 2017, the prize money was used to fund my training to become an accredited Talking Mats trainer so that I could then train others in TM Foundation Course on a prioritised basis.
This project is now complete with 6 speech and language therapists (SLTs) from a variety of settings working with persons with dementia all trained in using Talking Mats. As part of their training, The SLTs used TM with patients/ residents with particular reference to the Assisted Decision Making (Capacity) Act 2015. TMs were also used to help the clinicians to get to know their patients, in care planning, in improving increased opportunities for interaction and in improving choices and decision making. In effect, we were checking it out!
All the SLTs found that when TM principles are followed, that it helped to empower people with dementia to make decisions about their care. Some of the reported findings:
That the pictures help maintain attention and aid comprehension.
That it facilitated strengths rather than a deficit model.
That photographed completed TM provided a pictorial record for meetings – very positive.
That it provided a significant catalyst for change in some instances.
That it helped people with dementia and responsive behaviour get needs met
That video recording sessions with consent greatly enhances reflective practice and may be helpful in key decision making
The next phase is to expand the number of SLTs who can provide training in Talking Mats across the Republic of Ireland. Funding from the national SLT professional body training grant scheme has been sought for these 6 SLTs to become trainers for Talking Mats. This will result in cascading training on a priority basis, increase evidence base/ knowledge re using TM and embedding TM in variety of clinical settings with SLTs leading this practice.
Mary Walsh,
Senior speech and language therapist,
St. Mary's Hospital,
Phoenix Park, Dublin 20,
Ireland
Aideen Lawlor
Speech and Language Therapy Manager
If you are feeling inspired and are interested in accessing Talking Mats training, we offer Foundation Training courses throughout the UK and Ireland as well as online – take a look here for more details:
Once you have accessed Foundation Training you can apply for our Accredited Trainers course to enable you to deliver Talking Mats training to others in your area.
Talking Mats received funding from The Health and Social Care Alliance Scotland to look at how using the Digital Talking Mats can help people with long term conditions, including dementia,  to manage their health and well-being and to recognise their own strengths and abilities. We also hoped that participants would be able to have more control over their lives and have improved communication with families and professionals.
11 people living with dementia and their partners were involved in the project. Each participant had a tablet device and was given a personal digital Talking Mats licence which gave them access to 13 topics in the Talking Mats Health and Well-being resource. We visited each participant at home, taught them how to use it and asked them to complete at least 1 digital Talking Mat per week for 6 weeks on any topic they wished. The design of the digital Talking Mat allowed them to email their mats directly to us. We visited each participant a second time to discuss how easy it was to use the digital Talking Mats and their views on their completed mats. We asked those who wished to, to continue sending us completed mats beyond the initial 6 weeks and we visited them again in 6 months to discuss how they were managing.
In total we received 94 digital mats across all 13 topics from the participants living with dementia who reported that the use of the Digital Talking Mats during this project gave them a better understanding of their own individual health and social care needs.
A woman with dementia said 'It (Health mat ) made me realise things are not so bad and made me think I will continue with my exercise classes, carry on walking, socialising and eating well'
As well as helping participants self-manage their lives, an unexpected outcome of this project was that many people found that using the Digital Talking Mats helped them see the positive things in their life and not just the negative. It also highlighted that despite having a deteriorating illness, things were not getting worse.
'This mat (Environment) showed me how happy I am in my own home and my neighbourhood'

The following are some of the comments we received throughout the project.
• It helps me sort out my thoughts – very useful
• I get so much out of the process
• I come up with insights which might help me in the future
• I can now talk to (my wife) in a way I couldn't before
• I'm more relaxed now
• I come up with niggly health things that my partner didn't know
'It made me realise things are not so bad'.
If you know of anyone living with dementia would like to obtain the Digital Talking Mats please fill in the attached Personal Digital Licence 161117 DTM personal licence form with explanation and send it to us at info@talkingmats.com
Click here for the full report of the project which also included people with stroke and learning disability