For Education
Talking Mats offers an approach which can be used by professionals working in Education, Health, Social Care and Third Sector settings, including childcare and respite, to support holistic and person-centred planning and practice. Our approach is used widely across a range of Education settings, from Early Years through to College.
What impact can Talking Mats have in Education settings?
Talking Mats can:
Children and Young People able to explore and express their feelings, views, and aspirations.
Children and Young People have their voices heard, and their voices have a meaningful impact.
Involve Children and Young People meaningfully in setting personal outcomes and targets.
Enabling individual views to be recorded and compared.
Support preparation for, and monitoring the impact of, transitions.
Improve communication and investigation of potentially sensitive or difficult issues, such as safeguarding.
"Talking Mats allow students a voice! The Talking Mats system is a delight to use. Seeing students communicate their own thoughts is super! My College is interested in using it as part of the students' review process. Plus it is really helpful to have the photo of the Talking mat as evidence in student's folder."
"The children love doing their Talking Mats. They learn how to express a view and we show them that their view is important for example we listen and adapt the activities to suit their preferences. Talking Mats are part of the children's plans. The parents love them too."
"You don't really think about stuff but then when you see it on your Mat you think about it and understand yourself a bit more – I realised my life is good. If my Mum told me that I would not really believe it but because I did it and thought about it, I believe it."
Why is this important?
Legislative and policy frameworks such as "Getting it Right for Every Child" (GIRFEC) in Scotland, and the SEND reforms in England, require practitioners to create a plan focused on the outcomes the child or young person wants to achieve, and to set out how services will work together to support these outcomes.
Talking Mats training supports practitioners across sectors to adapt their communication style and practice to facilitate child-centred practice, in line with legislative and policy frameworks, as well as UNCRC Article 12.
---
Every child has the right to express their views, feelings and wishes in all matters affecting them, and to have their views considered and taken seriously.

UNCRC Article 12 https://www.unicef.org.uk/what-we-do/un-convention-child-rights/
---
Talking Mats resources which could support your conversations
---
Consulting Children and Young People
---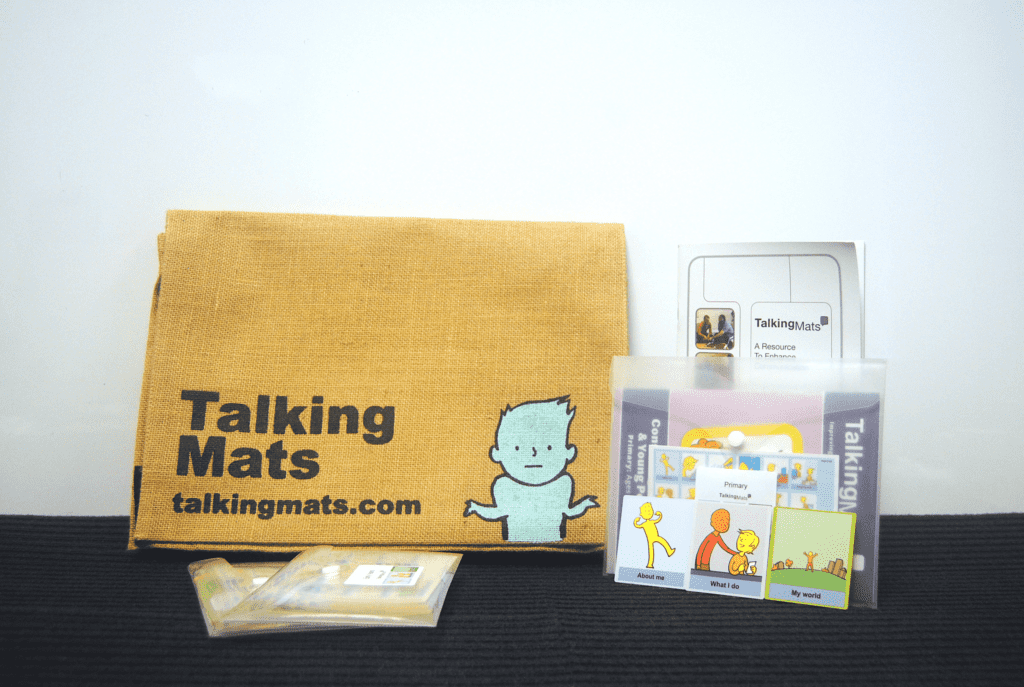 We recommend that professionals using our resources complete the Talking Mats Foundation course to ensure consistency of use, and to enable you to get the most out of them. Find out how to access our Talking Mats Foundation course here.