It's that time of year; the days are longer, there are lambs in the fields, the grass is getting cut and people are thinking about new beginnings. Maybe you want to embrace the Spring momentum and get a new skill under your belt, the one you've been hearing about from colleagues and reading about on social media; Talking Mats!
Talking Mats has been busy and there are new resources about to be launched but they have the line 'only available to those trained in Talking Mats'. You attended something a few years ago and you think something was said that had something to do with Talking Mats – does that count? And it's just pictures how hard can it be?
If this sounds like a conversation you've had with yourself read this blog to find out why training in this innovative communication tool is recommended.
I need this training; how can I get it?
You've made the decision that you'll get trained in Talking Mats. What options are there to let you do this? Like all training providers over the last 3 years Talking Mats has had to adapt our training provisions. We have also had to be responsive to what our customers want; there is a much bigger demand for virtual training and online training than we experienced pre 2020. To reflect this we currently offer a variety of ways you can access our Foundation Training. Your choice will depend on the answers to several questions; what sort of learner are you? Can you do this as part of your working day or will it be in your own time? Can you apply for study leave? Following from that; would you like to buy a resource with your training and what is available ? The following diagrams should help simplify things and more in depth information about Foundation Training is on our website, as well as booking information. Being trained in Talking Mats allows you to access all our Advanced Courses and Resources and go on to become a Licenced Trainer.
Manchester 30th June 2022.
It has been a long time since our Associates have been able to deliver training in a venue that is not virtual (to be accurate usually their kitchen / bedroom / garden shed). We are really pleased, therefore, to be able to let you all know that face to face training has returned! We know the convenience of online suits some people but many of you have been really missing the interaction, the energy and the discussion that occurs in a face to face training and we are looking forward to getting back to working with you in the same room.
It will be held in the St. Thomas Centre, Manchester on the 30th of June from 9.30am until 4.30pm. Find out more about what to expect on this course by following this link Manchester June 2022.
Talking Mats will take every step required to keep all participants and staff safe in this situation. Please let us know if there is anything we can do to support you to attend this course.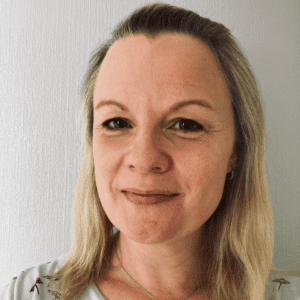 This course will be run by Laura Holmes, Lead Associate with responsibility for Foundation Training. She has been training with us since 2016. Here are her thoughts on resuming face to face training;'I get so much out of face to face training; particpants form relationships quickly and really respond to each other and it creates a special learning environment.'
There are only 12 places on this course and we expect them to be taken up quickly.
The Talking Mats Foundation Training is a course that builds people's confidence in using and applying Talking Mats to their work. Organisations can access this as a group ensuring staff can embed the Talking Mats approach and principles into their practice. The training also gives staff a common language for embedding a patient centred approach at the heart of a service.
We offer online training by;
giving organisations access to our online training platform – this is designed as self-directed course, supported by a Talking Mats tutor, with a variety of activities and resources to support learning
zoom/teams sessions
a combination of both 1 and 2.
2020 saw an increase in organisations approaching Talking Mats for online team training and this has continued into 2021. We will work with you to find the approach that best suits your staff group.
Online learning does not suit everyone and comments from participants are mixed. Some really like the flexibility of being able to work at their own pace and find the site user friendly whilst others miss the interaction that face-to-face brings. As a team we miss the face-to-face training too but believe that our online training and the support we offer organisations is an excellent alternative.
It is easier to discuss the impact of an organisational course by giving an example. We recently ran a course using our online learning platform combined with short introductory and a follow-up session on Zoom for 24 staff working in an NHS Paediatric service. Taking part on the course were Nurses, Psychologists, Occupational Therapists, Physiotherapists, Dieticians and Speech and Language Therapists. It was great working with such a multidisciplinary group. They all have communication at the heart of their practice and were keen to learn about a framework that could help them improve the effectiveness of their work. There were different reasons for doing the course, but a common theme was wanting to have more ways of directly engaging and building relationships with the children they were working with rather than relying mostly on carer views. They wanted to be able to involve young people more meaningfully in some of the complex issues that surrounded their care.
It is always positive when a course has immediate impact and this staff group applied their learning in very different ways, for example Talking Mats was used to;
communicate with a young person with selective mutism,
involve a young woman who was self-harming to contribute to the strategies that help her reduce those behaviours ,
involve children in physiotherapy interventions.
One course participant said 'I have practised with a couple of patients and it has made a massive impact on their lives already. One patient's behaviours have dramatically reduced as I was able to support her to show how she felt about aspects of her care and resolve this.' And another participant said 'I have now used Talking Mats with a couple of young people with complex neurodevelopmental difficulties and this has helped engagement considerably, where things had felt stuck before'
An important part of Talking Mats training is to help participants think about their own communication style and how it impacts on interactions and relationships. Staff said;
this course increased my awareness of my communication style and made me reflect more on how I communicate with my patients but also what I presume from my patients.
I am more aware of the communication demands I place on others as a clinician/therapist and am more confident in engaging people with communication difficulties.
It has made me think more about the language that i use during interactions.
It has definitely made me reflect on my own style of questioning, and helped improve my pacing and language skills.
The feedback from this varied and engaged group of staff was positive and is summed up in this comment; 'The course was very engaging, interesting, and easy to follow and understand. I have learned a lot from this. The reflective work throughout the modules really helped to connect the theory with the practice of Talking Mats. The course leaders were very involved, supportive and helpful!'
Our training is relevant to organisations working within Social Work, Advocacy, Dementia Support and Education as well as Health and Social Care. If you think you would like to organise a course for your staff group please get in touch at info@talkingmats.com to talk it through.
Many thanks to Edith Barrowcliffe from The Action Group for sharing her experiences of using Talking Mats to support counselling with adults who have cognitive or communication difficulties. Watch this space for Edith's follow-up blog next week which will describe how she has continued to use Talking Mats during lockdown. Please note that the image used in this blog is from a mock session and has been taken for publicity purposes only.
Eleven years ago, I began working at The Action Group with adults who have additional support needs and was struck by how many had mental health difficulties that they were getting little help with. Sadly, with services scarce enough for the "mainstream" population, I could see why.
The issue resurfaced for me in 2016 when I began training as a counsellor. I kept returning to whether talking therapy was possible with those who had difficulty communicating – or even thinking about – their feelings.
Then in 2019, I attended Talking Mats training. Immediately excited by the potential for emotional connection, I signed up for the advanced "Keeping Safe" training and approached The Action Group's CEO with the beginnings of a plan.
I'm fortunate in working for an organisation willing to take new ideas and run with them. Within six months I was embarking on a pilot project, called HearMe, offering counselling to adults with cognitive or communication difficulties, with Talking Mats as a key method to help overcome those barriers. Within a fortnight of opening the service was full to its limited capacity and had a waiting list!
The work has been experimental, learning as I go and adapting to the particular needs of each client. To conduct initial assessments, I've assembled symbols based on "Thoughts and Feelings" from the "Keeping Safe" pack. We return to this to review progress. Most clients have used a top scale of "True"/ "Not True" with statements "about me" for the assessment. We always begin with a practice mat based on more neutral material, allowing the client (Thinker) to learn what's involved and me to gauge whether the mat is right for them. This is crucial – one client found a way to frame everything we placed on the mat positively even when they'd been able to tell me the opposite was true a moment before! In this case we simply used each symbol as a focus for exploration.
We've kept the number of questions relatively small, but the assessment can take two or three sessions to complete as clients often respond quite deeply to the symbols.
Some more verbally able clients move on to a more "freeform" style of counselling as we progress, relying less on the mat to open up. But even in these cases having symbols on hand can be helpful. One client brought up the topic of sex – then apologised and asked if it was OK to talk about it.
"It's fine," I was able to reassure her, producing the relevant symbol. "Look, we even have a picture for it". She laughed and visibly relaxed, the card giving her tangible evidence that the topic was allowed.
It's still early days, but from the feedback we've received so far, the project really seems to be helping people to open up, express feelings they've never given space to before, and explore ways they want to change their lives. The power of simply being heard.
Edith Barrowcliffe, Hear Me, The Action Group
With thanks to our funders and partners for making this work possible – Hospital Saturday Fund, The Action Group Board, Leith Benevolent Society, Port o'Leith Housing Association, and The Scottish Government. And to the team at Talking Mats for their support and help!
Follow the link below to find out more about our Keeping Safe training (now available online) and resource:
https://www.talkingmats.com/keeping-safe-a-new-talking-mats-resource-available-to-purchase/
As a group of Allied Health Professionals (AHPs) working in a secure hospital we recently embarked on a mini project using Talking Mats to check in with our service users with learning disabilities during Covid-19. We collated the evidence from our respective professional bodies (Royal College of Occupational Therapy, Royal College of Speech and Language Therapy, Chartered Society of Physiotherapists and British Dietetic Association) in terms of changes that people might experience if they'd had Covid-19 and produced a talking mat around these.  
It quickly dawned on us that we might be on to something here, and that creating an opportunity to 'check in' more broadly with our service users would serve a useful purpose, so we added some additional categories around changes to routine, psychological wellbeing and feeling safe.  
This was my colleagues' first experience of using talking mats, and their faces when I turned up clutching my 99p actual doormat were a picture! I introduced them to the theory behind the mat and its presentation and harped on about the benefits in terms of attention, comprehension, non-threatening interaction, initiation and structuring narrative; they nodded supportively.  
We set off across our learning disability wards in multi-disciplinary pairs and all but a few of the service users agreed to have a chat with us. My colleagues commented that they were pleasantly surprised by the engagement and the amount and novelty of the information gained; we  identified things that the service users hadn't told anyone because they hadn't been asked that question!  
In talking to others we were asked why weren't rolling this out in a partner secure hospital for people with mental health conditions? 'no reason really, we just haven't got there yet' we answered. Then came the…. but we can just do it like a questionnaire with them. This question wasn't, and in my experience isn't ever ill meant. It comes from a place of naivety in relation to the presence of communication difficulties in people with mental health conditions and because of that, lack of exposure to different professional groups such as Speech and Language Therapy and the skills and approaches we have to offer. Skills in gaining and holding someone's attention. Skills in decreasing pressure in communication situations. Skills in enabling time, space and ways in which people can initiate their thoughts.  
The Multi-Disciplinary Team (MDT) working around the project has enabled me to show others how talking mats can support their practice. It has enabled them to see how a very simple and non-threatening visual tool can open up conversations and lead to information that the service users hadn't shared before, in a way that a face to face conversation doesn't.  
Thanks to Jo Brackley, Clinical Lead, Speech and Language Therapy Secure Services at Cumbria, Northumberland Tyne and Wear NHS Foundation Trust for this inspiring blog – which demonstrates when we shift the way we listen and gather information from patients we get a different result and improve the quality of information and communication . If you or your team want to consider Talking Mats training then we can provide this for organisations . At the moment we can take a cohort through our online course together and then arrange a zoom call to discuss application to your work setting  – email info@talkingmats.com for more information.
What do the young people I work with think and feel about returning to school after lockdown? I am a Speech and Language Therapist working within the Learning Centre at the Donaldsons Trust in Linlithgow. I work with young people with a variety of communication needs and although the Learning Centre was closed for a short period, we re-opened a few weeks ago to provide continuity for our young people who all have additional needs. Given the current situation, many changes having been put into place to ensure the safety of the staff and children in these unprecedented times. This has included children coming in part-time and on different days from some of their peers and a designated staff team for each group of children. For some children the changes have also meant that their parents now drop them to school rather than coming in a taxi and they have their temperatures taken on arrival. The children now see some staff wearing PPE and they are asked to socially distance from those in their class. They have all coped incredibly well, adapting and accepting these 'new normals'. As a team we have tried hard to make the transition back into the Learning Centre as relaxed as possible as many of our young people find change difficult to manage.
Prior to lockdown I was almost finished my foundation Talking Mats course and was about to submit my video assessment. Lockdown meant that this did not go ahead as planned. On returning to work, I felt a Talking Mat would be a perfect way of exploring the children's feelings and opinions about the changes that they have been faced with both at home and within the Learning Centre. I printed symbols which I felt were the most relevant for the current situation and this included symbols such as 'socially distancing', 'having temperature taken', 'coming to school in the car with mum and dad', 'staff wearing masks' and 'friends coming on different days' I  used the top scale of  'this is working  well ' – 'I'm ok with this'-  'this isn't working well'. I completed the mat with one of our pupils as part of my video assessment, but the aim is to complete with all of the young people within the Learning Centre over the next few weeks.
The outcome from the completed mat was very helpful .Using Talking Mats allowed me to gather information in a clear way that I would not have been able to do otherwise. The framework allowed for improved understanding of the questions presented as well as a clear and visual way to indicate responses. I feel that having the Talking Mat as a tool has been a wonderful resource to gather the opinions of the young people in order to make sure that we are minimising any anxieties that they may be feeling. We hugely value and respect the opinions of our young people and allowing them a means of sharing their opinions about what is happening around them, through the use of Talking Mats, has been invaluable.
Thanks to Kirsten Lamb for her helpful blog describing how she used Talking Mats to help the young people express their views about adjusting to the new normal . If you want to develop your Talking Mats skills like Kirsten then take advantage of the reduced training during lockdown.   Training Order Form – 30% Discount
The current situation is strange for everyone so please read about our online training offer*.  Whilst normal work practices are put on hold, the need and desire to keep our minds challenged in order to provide the best care possible for our clients and families is still there – perhaps more so!  Our online learning course provides a stay at home option that will:
Allow you to understand the Talking Mats evidence-based approach to communication and thinking;
Help you apply a creative approach to conversations and interviews within your setting. This could be for goal setting, staff appraisals, service evaluation;
Help you gain confidence in using a tool that embodies a person-centred approach to communication and increases awareness of your own communication style;
Let you study in your pyjamas with the cat on your lap.
*Please note this offer has now finished but you can still book a place on one of our online courses.
The course runs for 6 weeks with 4 modules to complete that are fully supported by a Talking Mats Associate who provides individual feedback.
Here is what previous students had to say about their online learning experience:
"I found it helpful to be able to go through the training at my own pace and spread it out across 5 weeks. This gave me time to reflect on what I had learnt and consolidate my learning."
"I liked that I could access the training at any time and was able to review bits that I was unsure of – overall a positive experience. Thank you."
"I liked that the online course could be taken at my own pace as having four children and found I had frequent interruptions. The layout was easy to navigate and I found the forum section a helpful read."
And the impact it has had on them personally:
"From this training, I learned to adjust my communication styles to support my communication partner's engagement in a conversation."
"This training has improved my confidence and skills when supporting clients to think and express their opinions and has improved my knowledge about the different benefits of Talking Mats that I had not previously considered, e.g. as a thinking tool."
Upcoming start dates: 22nd September, 6th October and 3rd November.
To register interest, please complete the registration form and email it to info@talkingmats.com
Remember you can use Talking Mats remotely and there is a Digital Talking Mats Covid19 offer.
It's always great to see pictures of Talking Mats on social media.  The stories behind them, and the positive changes that can result for people keeps us motivated to share this powerful tool.
It is apparent however that not all pictures that are called Talking Mats are actually Talking Mats!  For example,
TOP SCALES   If the  top scale is Yes / No Or  a tick /cross
It is apparent from these mats that the questions are likely to be closed, and don't provide a scale for reflection.  Closed questions can be leading and suggestive of a set answer the listener is seeking. e.g  'Did you enjoy your lunch?'  v. 'How was your lunch?'
A yes/no, or a tick and cross at the top  are occasionally used with topics which appear to test understanding of rules, e.g acceptable and unacceptable behaviour in a classroom.   In that instance the listener facilitating the mat keeps the control and the power imbalance that exists in conversations for people with communication difficulties isn't reduced.
The top scale used with each  topic is key to the mat working.  A Talking Mat could find out what the person thinks about the rules, and which ones they feel are good -not good or help -not help.   Our Foundation training includes how to match the top scale to the conversation. https://www.talkingmats.com/training/
TEACHING TALKING MATS   Some people with communication difficulties need to learn how to do Talking Mats.  Learning how to express a view can take time and has to be taught.  We  see pictures of what appear to be Teaching Mats. For example, starting with closed questions might be necessary to introduce the idea of preferences.
It is important that these Teaching Mats are not used as a true representation of a person's view but seen as a step towards this skill- It can take time but great learning takes place along the way.
We have guidelines for working towards Talking Mats on our website:
Guidelines for working towards using Talking Mats – These guidelines are designed to support Talking Mats trained practitioners working with thinkers who may need to take extra steps to work towards using the Talking Mats framework
Supporting people to share what they think, and giving them the control to say when they are not happy with an aspect of their life, is within their legal rights.
'To deny people their human rights is to challenge their very humanity'     Nelson Mandela
In the second of two blogs, we talk about how using Talking Mats Resources can help people have better conversations.   
Our first Resources blog (https://www.talkingmats.com/resources-with-training/) focused on the resource bundles which are available to purchase with our Foundation Training course.  This second blog focuses on the resources which are available to people who have completed our Foundation Training course. 
Remember that most of our resources are available in both low-tech, and digital, formats.   
Post-Training 
Once you have accessed one of our Foundation Training courses, you can purchase our resources at a reduced rate: 
1.    You can buy these in established sets using our post training order form, for example you may choose to buy a social care set, the secondary Children and Young people resource, or one of our Advanced sets (see 3. below). These sets all have 3 topics of conversation in them.
2.     New for 2020! – you can now buy individual topics of conversation from our 'pick and mix' selection, which includes topics  from our Health and Well-being Resource (also available as a bundle purchase with our Foundation Training course), as well as our Conversation Sets: 
 3. Our advanced sets, for example Keeping Safe and Thinking Ahead, are only available for those who have completed foundation training:
Keeping Safe: Give people time to reflect on their lives and raise concerns using this resource. This can help you to explore sensitive issues in a non-threatening way by creating a listening space, simplifying abstract ideas, supporting thoughts while encouraging expression and decision making.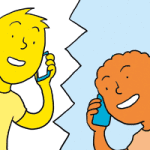 Thinking Ahead: Support people to express their views and help them plan for end of life using this resource. It will also be helpful for many other people to consider future options in their lives.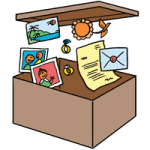 We are also planning to add a 'how was school today?' topic to our 'pick and mix' selection soon – so watch this space!
To find out how our resources could help you in your professional area of work/setting, check out these links here:  https://www.talkingmats.com/where-you-work/
For more information about these resources please contact the office on 01786 479511 or email info@talkingmats.com
In the first of two blogs, we talk about how using Talking Mats Resources can help people have better conversations.
Talking Mats provides a visual framework to help people express their views and feelings, using a selection of communication symbols that cover a variety of topics.  Talking Mats resources are used by many professionals across a wide range of health, social care, residential, and education settings.  Most of our resources are available in both low-tech, and digital, formats.  In this first blog we focus on the resource bundles which are available to purchase with our Foundation Training course.
Our resources are available to buy through our website (https://www.talkingmats.com/shop/) however we do strongly recommend completion of one of our Foundation courses (https://www.talkingmats.com/training/foundation-training/) to get the most benefit from Talking Mats – and to use it to its full potential.  If you add a Health and Wellbeing, Consulting Children & Young People, or Social Care resource pack bundle to your training you only end up paying £65 for the training day itself which is a great deal!
Resource Bundles available to purchase with Training
Health and Wellbeing Bundle:
These packs are based on the 'activities and participation' domains from the WHO ICF framework and includes 9 topics which are relevant to people, regardless of their health, disability or where they live around the world. We have translated these into more 'user-friendly' language and have generated symbols to represent each topic.
In addition to the 9 topics from the Activity and Participation domains, we have also included Environment and Health, which are important topics within the ICF framework and in people's lives.
Consulting Children and Young People Bundle:
These packs are based on 'Getting It Right For Every Child' (GIRFEC), a Scottish framework for everyone to use when working with children and young people. There are three broad topics which are relevant to any child or young person's life. This resource can also be used with SEND reforms in England.  There are different packs for each developmental stage: Early years (ages 3 to 7); Primary (ages 7 to 12) and secondary (age 13 upwards).
Best Value Bundle: This option includes the Health and Wellbeing and Consulting Children and Young People bundles above, as well as our Social Care resource packs, providing a complete set of resources to support communication on a comprehensive range of topics for children and adults.
If you'd like to book a place on one of our Foundation Courses and would like to know more about our bundle options, get in touch with us at info@talkingmats.com
Find out more about our Foundation Training course here: https://www.talkingmats.com/training/foundation-training/