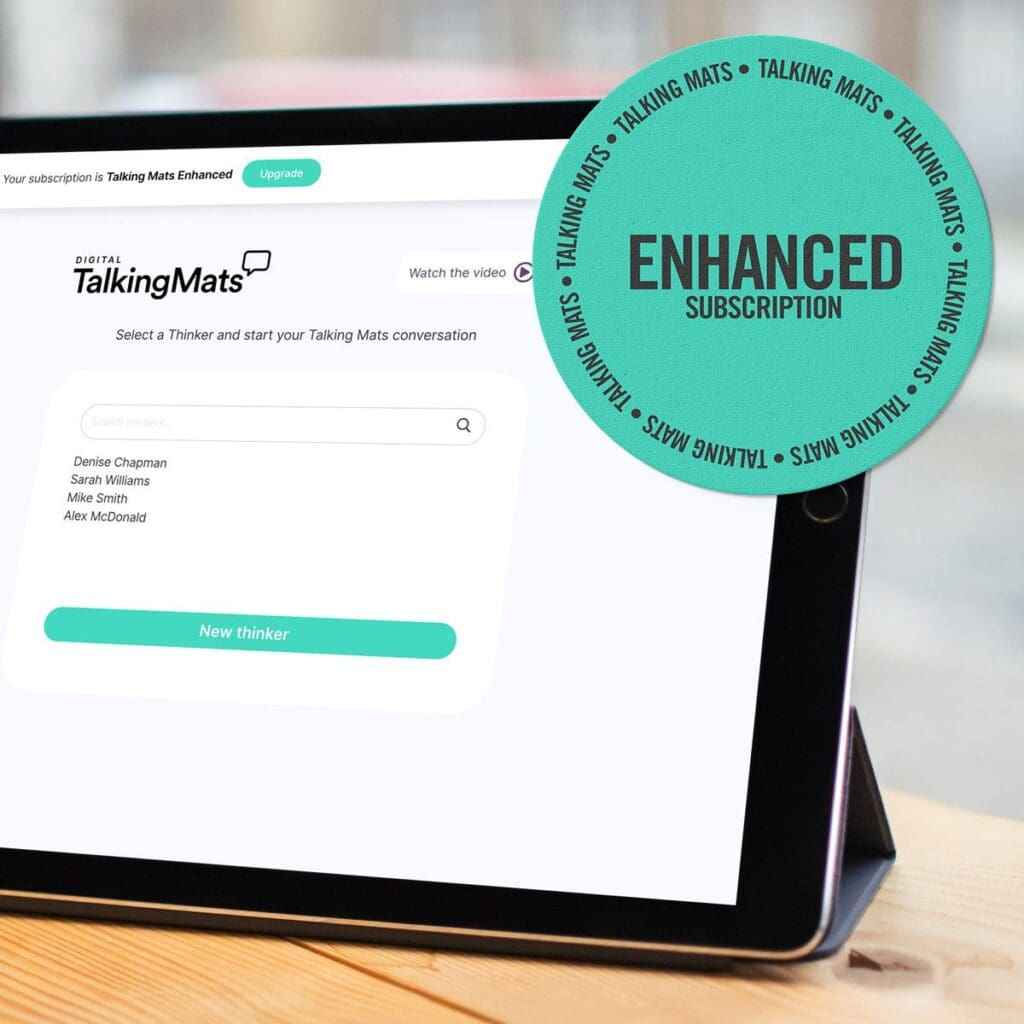 28th May 2021 | Laura Holmes
Talking Mats Digital App Subscriptions
What they are called, what they cost and what you get.
The re-developed Digital Talking Mats is nearly ready to launch with its new look and new functions. How you can buy it is new too so the team here thought we should put the new price structure down in black and white. The blogs we normally publish are interesting and thought provoking. I can tell you now, it is quite tricky to make a list of prices interesting or thought provoking, but I think you will be pleasantly surprised with the flexibility and creativity offered.
There are a lot of words used in these descriptions and because we use them every day we are used to them and know what they mean but sometimes we have to just stop and remember that's not the case for everyone. So here is our Talking Mats Glossary to help.
Glossary:
DTM – Digital Talking Mats. Also referred to as the digital Resource, Digital App or digital V2
Foundation Level training – our training course that can be complete online or face to face (Covid 19 restrictions permitting)
Resource – a collection of symbol sets that has been created to look at a particular area, eg Health and Well Being.
Resource library – all the symbols you have access to on the DTM depending on your subscription level, including on any photos you may upload.
Symbol set – a collection of around 15 symbols looking at a particular topic.
Top scale – symbols that show what a person thinks with a positive point, a mid-point and a negative point.
We are switching to a 'subscription' model. This means you choose the level you want, and then how often you pay for it – monthly or yearly. For individuals we have 3 levels that provide increased flexibility and choice. Organisations can buy subscriptions for groups of staff at our most flexible level.
Individual Subscriptions:
Organisation Subscriptions:
The subscription model for Organisations that want to buy several digital resources can be either a Yearly charge or a 3 yearly charge.
To offer more control over your Organisation's subscription each Organisation will be able to appoint someone to oversee the account who will be able to switch user emails as staff change.
Current Users:
Finally, for anyone who currently has a digital logon for our V1 app we will ensure the following:
We always recommend people access our Foundation Training course to ensure effective use of our resources. Our training is currently available online – find out more here: https://www.talkingmats.com/training/online-training/
So that's it, the new Digital Talking Mats, What it's called, what it costs and what you get. As always, we can be contacted on info@talkingmats.com if you have further questions.