Talking Mats are delighted to share that we have been awarded funding to create a brand-new sensory resource for children and young people who have Speech, Language and Communication Needs (SLCN) and sensory integration/processing difficulties. The funding to create this resource has been awarded by the Communication Trust from the Communication Consortium Grants Programme – funded by The Rayners Special Educational Trust.
The Communication Trust Consortium, a coalition of over 35 not-for-profit organisations, is hosted by ICAN. They harness collective expertise to support the workforce and commissioners to support all children and young people's speech, language, and communication skills across the UK. 
This exciting year-long project will be led by Laura Holmes, our Lead Associate for Children and Young People. Laura has been part of the Talking Mats Team since 2016 and has over 20 years' experience of working as a Speech and Language Therapist with children and young people, across a wide variety of settings in both NHS and independent sectors.
New Sensory Resource
This project will develop, pilot and launch a Talking Mats visual communication resource to tune into a child's view of their sensory needs. It will enable children and young people who have speech, language, and communication needs (SLCN) and sensory difficulties to have a voice in their therapy assessment, planning and intervention.
"Sensory integration" and "sensory processing" refer to the processes in the brain that allow us to take the signals from our senses, make sense of those signals and respond appropriately.  Children and young people with sensory processing/integration difficulties often have speech, language and communication difficulties, which may be linked to a diagnosis of autism (Green et al 2016); developmental language disorder (Simpson et al 2020); hearing impairment (Alkhamra et al 2020); or a history of trauma (Fraser et al 2017).  
This work is important as sensory assessments can typically involve a mixture of formal and informal questionnaires and checklists which are carried out with Parents/Carers, Education Staff, and may also involve observations of the child in their environment. The issue is that Child Voice is not always routinely, or effectively, included in these assessments, or in subsequent planning and intervention – however the Royal College of Occupational Therapists recommends that 'person-centred goals/outcomes must be established prior to intervention' (RCOT, Informed View: Sensory Integration and Sensory-Based Assessments 2021). This also links with the current SEND system in England and GIRFEC in Scotland, both of which also emphasise the importance of child voice throughout assessment, planning and intervention processes. 
We plan to work with experienced Talking Mats OT and SLT practitioners working with children and young people who have SLCN and sensory needs, to co-create this resource.
Get Involved
If you, or someone you know, works with children who have a diagnosis of SLCN and sensory needs, and is an experienced Talking Mats practitioner, please share the news about this project.
If this applies to the work that you do, and you would be interested in taking part in this project, please follow this link to express your interest: Communication Trust Project.
Expressions of Interest should be submitted by Friday 23/09/22.
Stay Connected
For more information about Talking Mats, please visit our website www.talkingmats.com or follow us on social media to keep up to date with all our news!
Many thanks to Natalie Paris, CashBack 180 Project Lead for our latest guest blog. Natalie shares some powerful examples of how Talking Mats has helped her to open up conversations with the young people she works with:
I joined Y2K Mayfield and Easthouses Youth 2000 Project in February 2018 as a sessional worker looking to gain practical experience in youth work, I then became Part Time Young Women's worker at Y2K, which gave me experience in working with vulnerable young women in Midlothian across an age range of 11 to 24, some with mild to moderate learning difficulties. When I first heard about the 180 project, I knew it was something I really wanted to be involved with, as I have always been interested in Criminology and Youth Offending.
In September 2018 I became the full-time 180 Project Lead, and have helped to shape and develop our CashBack 180 Project. CashBack 180 is a referral-based service, focusing on early support and prevention for young people involved in or at risk of becoming involved in offending, anti-social and risky behaviours.
The Project:
We work with young people to make positive changes in order to work towards more positive futures. Young people accessing this service have the opportunity to take part in fun, participative and educational programmes of activities as well as 1:1 supports. The CashBack180 programme is delivered at Y2K, but we can also deliver programmes within High Schools.
CashBack 180 offers a menu of options and has adapted where necessary for our journey through the pandemic.
1:1 supports
Groupwork programmes
Community outreach support through detached youth work
Case Example 1:
A 12-year-old girl had been referred to me for violence, as she had attacked a girl in the playground, which was out of character for her. She was very uncomfortable in the 1 to 1 session, so I used a Talking Mat. This made the conversation flow more naturally.
I used the Relationships topic, with the top scale 'going well/okay/not going well'.  This helped me get more information. I found out that most of the issues she was having were around peer relationships.  For example, friends saying things that weren't true, and not being believed by others in her friendship group.  This allowed me to plan a session around what is healthy and unhealthy in friendships.
Case Example 2:
I was working with a 14-year-old care experienced boy, who had been referred to me for Anti-social behaviour, and because he was easily led.  Once I got to know this boy a little better, I realised that he did not have much support within his family, apart from his older brother who he lives with now.  I realised he was someone who had just learned to cope himself, and probably didn't have many people to turn to when worried about things.  I thought coping would be a good topic for a Talking Mat, as he always said things were fine, but I didn't feel it was the full truth.  I used the top scale 'going well/okay/not going well'. This gave us the opportunity to discuss healthy and unhealthy coping mechanisms that he had and what he could do instead.
Case Example 3:
I was working with a 12-year-old care experienced boy, who had been referred to me due to his inappropriate sexualised language and reference to sexual experience.  He has been out Mainstream school for 1 year, so had missed P7 sex education.  I decided to start working on friendships and relationships over the first couple of weeks with him, to get an understanding of what he knew was acceptable in relationships.  I used the Relationships Topic with the top scale 'Going well/Okay/Not going well'.  The Talking Mat helped me keep his attention for a little longer than usual, as he is a very chaotic young person and often gets up and walks about, or jumps on tables and pretends to be sleeping.  It also showed me that he felt quite happy but was missing his friends from where he used to live. We are now looking at ways to address this.
Follow this link to Find out more about this project:
180 Service – Mayfield and Easthouses Youth 2000 Project
If you are feeling inspired and would like to know how you can access Talking Mats training, find out more here: https://www.talkingmats.com/training/
In the second of two blogs, we talk about how using Talking Mats Resources can help people have better conversations.   
Our first Resources blog (https://www.talkingmats.com/resources-with-training/) focused on the resource bundles which are available to purchase with our Foundation Training course.  This second blog focuses on the resources which are available to people who have completed our Foundation Training course. 
Remember that most of our resources are available in both low-tech, and digital, formats.   
Post-Training 
Once you have accessed one of our Foundation Training courses, you can purchase our resources at a reduced rate: 
1.    You can buy these in established sets using our post training order form, for example you may choose to buy a social care set, the secondary Children and Young people resource, or one of our Advanced sets (see 3. below). These sets all have 3 topics of conversation in them.
2.     New for 2020! – you can now buy individual topics of conversation from our 'pick and mix' selection, which includes topics  from our Health and Well-being Resource (also available as a bundle purchase with our Foundation Training course), as well as our Conversation Sets: 
 3. Our advanced sets, for example Keeping Safe and Thinking Ahead, are only available for those who have completed foundation training:
Keeping Safe: Give people time to reflect on their lives and raise concerns using this resource. This can help you to explore sensitive issues in a non-threatening way by creating a listening space, simplifying abstract ideas, supporting thoughts while encouraging expression and decision making.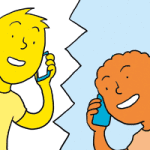 Thinking Ahead: Support people to express their views and help them plan for end of life using this resource. It will also be helpful for many other people to consider future options in their lives.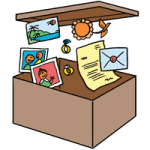 We are also planning to add a 'how was school today?' topic to our 'pick and mix' selection soon – so watch this space!
To find out how our resources could help you in your professional area of work/setting, check out these links here:  https://www.talkingmats.com/where-you-work/
For more information about these resources please contact the office on 01786 479511 or email info@talkingmats.com