Dysphagia and Decision Making supported by Nutricia .
This Talking Mats specialist training is relevant to you if you support people with eating and drinking difficulties.
Each person will receive the Eating and Drinking resource which is designed to help people think about their eating and drinking and the impact on their health.
Click below to book your place or download this Nutricia flier and registration form 
Thinking Ahead: opening up end-of-life conversations.
This advanced course is relevant to you if you:
 Have attended a Talking Mats foundation training and are experienced in using Talking Mats with adults
want to extend your use of Talking Mats and consider its role and application to advance care planning
want to discuss sensitive topics around end of life care
The cost of the course includes the Thinking Ahead Resource which includes 3 topic sets:
Affairs:  Care and Treatment:  Personal Values

Click below to book your place or download this flier and registration form
---
For anyone who has previously attended a Talking Mats training you now have the option to attend our Advanced Course on Talking Mats and Safeguarding . This course will help you develop and enhance your use of Talking Mats in this area  .
The cost of the course includes the Talking Mats Keeping Safe Resource – A powerful communication tool to help people reflect on how their lives are going; It supports safeguarding by allowing issues of concern to arise from broad discussion.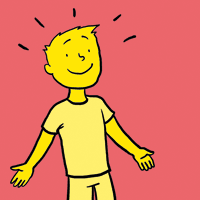 Click below to book your place or download this flier and registration form for Stirling on 20th April or London on 13th June

The course will:
demonstrate its use through filmed examples  of people using it
discuss impact on people's lives
plan implementation and discuss the challenges of use
show how using it not only improves quality of lives but saves services money
Each participant will receive the full resource as part of the seminar
Cost £80.00 excl VAT (including the full resource)
Talking Mats and Youth Justice Seminar – Stirling 17th April 2018
Addressing communication needs of people in youth justice is key to improving lives. The lack of attention to this is costly.
Attend if you are interested in:
– Youth Justice
– Hearing about good practice from both New Zealand and Scotland
– Networking with others in this field
– Hearing about current research
Morning seminar – Sally Kedge & Alayne Mckee from Talking Trouble in Aotearoa, New Zealand will present their work addressing the high levels of speech, language and communication needs experienced in youth justice settings.
Examples of good practice in Scotland will also be shared. The seminar will be chaired by Professor Richard Simpson (previous Justice minister)
The afternoon event will be run by the Justice Scotland CEN and include speakers focusing on recent research findings.