Many thanks to Professor Anna Dunér, Dr Angela Bångsbo and Associate Professor Tina Olsson for this guest blog describing their research project where Talking Mats will be used to enable service users living with dementia to be involved in decisions about their home care services. The project is based on a collaboration between Department of Social Work at the University of Gothenburg, Borås University College and the municipality of Borås, aiming to develop and evaluate the use of Talking Mats. 
  Professor Anna Dunér
  Dr Angela Bångsbo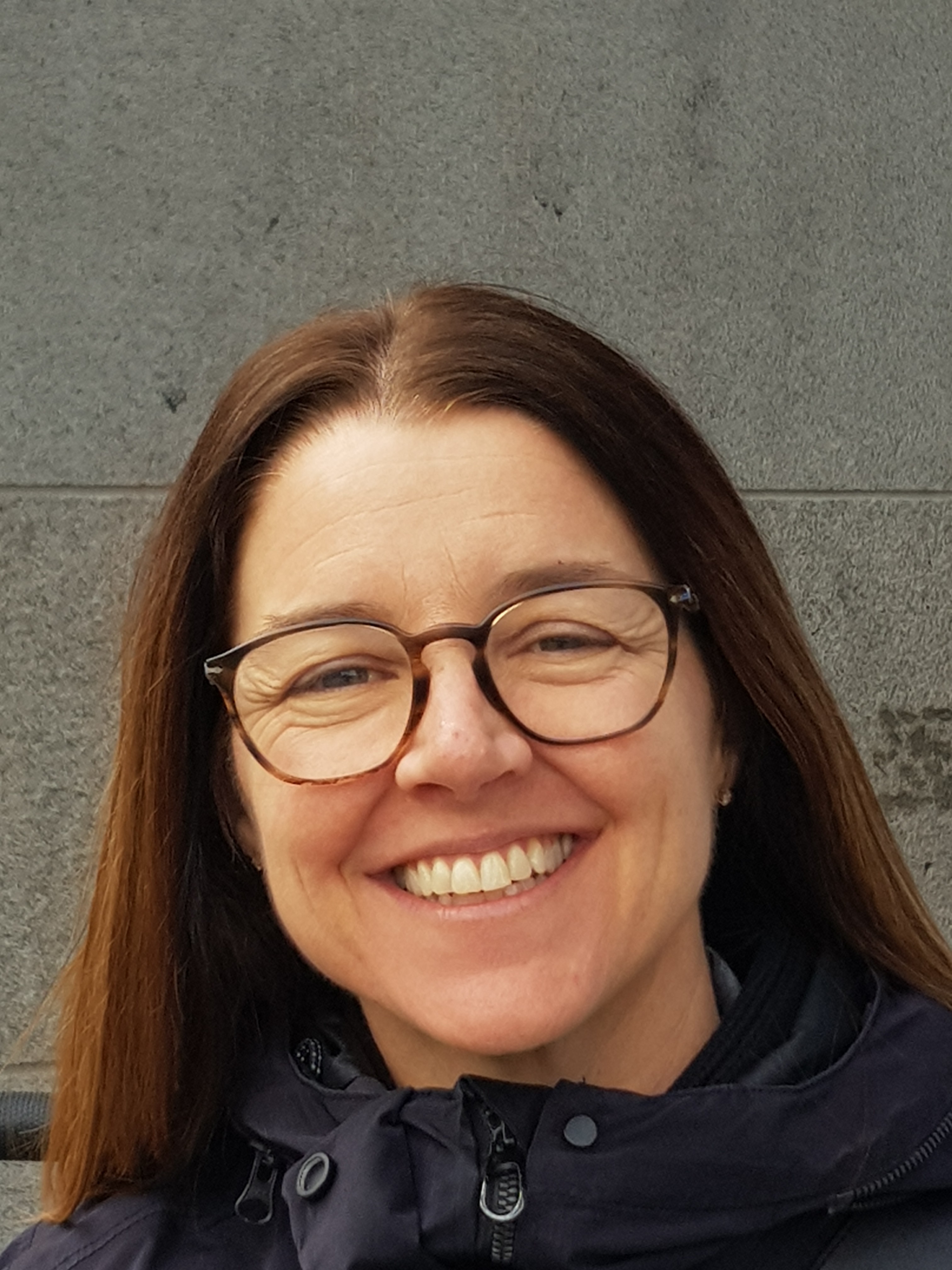 Associate Prof. Tina Olsson
In Sweden, as in many other developed countries, ideas of consumer choice and personalisation of services have been implemented in social care with the intention of achieving better choice and control as well as increased quality of the services provided for the individual. However, persons living with dementia are at risk of being excluded from the opportunities provided to other groups of service users. Thus, it is important to develop both needs-assessment procedures, and improve the performance of home care services, to enable older people living with dementia continuous choice and control in their everyday living.
We hope that Talking Mats will improve the communication between service users, care managers and staff in eldercare and lead to increased influence of service users over the decisions and planning of their home care services.
During 2020 we have funding for a planning study where we can develop and test the Talking Mats decision aid, identify, translate and test outcome measurements, and refine and test the procedures for a comparative intervention project. In 2021 we hope to attain funding for a three year study.
We have already received valuable advice and information about Talking Mats research from Dr Joan Murphy and hope to keep in contact with her and the Talking Mats team throughout our project.
If you are interested in Talking Mats Research, check out our recent blog with details of how you can get involved with our Virtual Network: 
https://www.talkingmats.com/virtual-talking-mats-research-network-launched/
In the first of two blogs, we talk about how using Talking Mats Resources can help people have better conversations.
Talking Mats provides a visual framework to help people express their views and feelings, using a selection of communication symbols that cover a variety of topics.  Talking Mats resources are used by many professionals across a wide range of health, social care, residential, and education settings.  Most of our resources are available in both low-tech, and digital, formats.  In this first blog we focus on the resource bundles which are available to purchase with our Foundation Training course.
Our resources are available to buy through our website (https://www.talkingmats.com/shop/) however we do strongly recommend completion of one of our Foundation courses (https://www.talkingmats.com/training/foundation-training/) to get the most benefit from Talking Mats – and to use it to its full potential.  If you add a Health and Wellbeing, Consulting Children & Young People, or Social Care resource pack bundle to your training you only end up paying £65 for the training day itself which is a great deal!
Resource Bundles available to purchase with Training
Health and Wellbeing Bundle:
These packs are based on the 'activities and participation' domains from the WHO ICF framework and includes 9 topics which are relevant to people, regardless of their health, disability or where they live around the world. We have translated these into more 'user-friendly' language and have generated symbols to represent each topic.
In addition to the 9 topics from the Activity and Participation domains, we have also included Environment and Health, which are important topics within the ICF framework and in people's lives.
Consulting Children and Young People Bundle:
These packs are based on 'Getting It Right For Every Child' (GIRFEC), a Scottish framework for everyone to use when working with children and young people. There are three broad topics which are relevant to any child or young person's life. This resource can also be used with SEND reforms in England.  There are different packs for each developmental stage: Early years (ages 3 to 7); Primary (ages 7 to 12) and secondary (age 13 upwards).
Best Value Bundle: This option includes the Health and Wellbeing and Consulting Children and Young People bundles above, as well as our Social Care resource packs, providing a complete set of resources to support communication on a comprehensive range of topics for children and adults.
If you'd like to book a place on one of our Foundation Courses and would like to know more about our bundle options, get in touch with us at info@talkingmats.com
Find out more about our Foundation Training course here: https://www.talkingmats.com/training/foundation-training/
We are all looking forward to celebrating Talking Mats is 21 on the 15th August
The morning is aimed at people who are experienced Talking Mats practitioners and will extend thinking and Talking Mats practice. There are an interesting range of parallel sessions to choose from. Each participant will get to choose three topics to attend.
Talking Mats as a Thinking Tool
Embedding Talking Mats in Schools
Talking Mats in Forensic Settings
Talking Mats in End of Life Care
My experience of using Talking Mats as a parent
Talking Mats and Positive behaviour Support
Talking Mats and Supported Decision- Making
Empowering people with Learning Disabilities to be Talking Mats Listeners and Trainers
Talking Mats and Children's Mental Health The afternoon is more informal and there will be an opportunity to engage with some of our partners – see how they use Talking Mats and try things out . There will be posters on the use of Talking Mats in lots of different places and for a wide range of applications.
Plus there will be lunch, cake and a few bubbles !
Thanks to funding from NHS Forth Valley endowment committee the event is free but you do need to book your space https://www.eventbrite.co.uk/e/talking-mats-is-21-tickets-62362171935
You can come to the morning only, afternoon only or come for the whole day.
If you can't come to our event watch out for out blogs and social media celebrating the reach of Talking Mats for 21 days before the 15th of August .Please join in with your contributions using the hashtag #TMis21. For 21 days after our event we will be having a special Birthday offer! Watch this space, more to follow …….
Rachel Woolcomb, our Talking Mats OT Associate, tells us about the recent Royal College of Occupational Therapists' Report and considers the ways Talking Mats can support:
The Royal College of Occupational Therapists have recently published a new report. "Making personalised care a reality: The role of occupational therapy."
As the OT Associate for Talking Mats, I took the opportunity to review the document and consider how Talking Mats can help OT's in fulfilling the recommendations made.
The report recognises that people living with long-term conditions bring different and equally important, knowledge and expertise to the decision –making process.
It challenges OT's to ensure that they really listen to, and hear the views of the people they work with.
A Talking Mat can help facilitate this. It helps people to understand what is being discussed, to reflect and organise their thoughts, to say what matters most to them and record their views. It helps OT's to really listen, to learn new information, to involve the person in their own planning and support decision making.
Read more about how Talking Mats can help OT's to make personalised care a reality in the TMOT Resource 1:  TM Personalised Care – Copy.
The RCOT report is available here: https://www.rcot.co.uk/news/delivering-personalised-care-frontline
Rachel would love to hear from you if you have any examples of how Talking Mats have helped you to provide personalised care, or if you want to know more about OT and Talking Mats. Her email is: Rachel@talkingmats.com.
If you are feeling inspired and would like to find out about accessing Talking Mats Foundation Training, take a look at our upcoming courses across the UK, as well as online and organisational training options: https://www.talkingmats.com/training/
Many thanks to Mary Walsh, Health Service Executive (HSE) Senior SLT at St Mary's Hospital, Dublin for this fantastic blog post about their project involving use of Talking Mats to support people with Dementia to participate in decision making related to their needs:
In September 2016 Aideen Lawlor (SLT Manager) and I (Senior SLT) won the Dementia Elevator award with a project entitled "Empowering Persons with Dementia to become more Active Participants in Decision Making Related to Their Present and Future Needs." with Talking Mats being an integral part of this project. In November 2017, the prize money was used to fund my training to become an accredited Talking Mats trainer so that I could then train others in TM Foundation Course on a prioritised basis.
This project is now complete with 6 speech and language therapists (SLTs) from a variety of settings working with persons with dementia all trained in using Talking Mats. As part of their training, The SLTs used TM with patients/ residents with particular reference to the Assisted Decision Making (Capacity) Act 2015. TMs were also used to help the clinicians to get to know their patients, in care planning, in improving increased opportunities for interaction and in improving choices and decision making. In effect, we were checking it out!
All the SLTs found that when TM principles are followed, that it helped to empower people with dementia to make decisions about their care. Some of the reported findings:
That the pictures help maintain attention and aid comprehension.
That it facilitated strengths rather than a deficit model.
That photographed completed TM provided a pictorial record for meetings – very positive.
That it provided a significant catalyst for change in some instances.
That it helped people with dementia and responsive behaviour get needs met
That video recording sessions with consent greatly enhances reflective practice and may be helpful in key decision making
The next phase is to expand the number of SLTs who can provide training in Talking Mats across the Republic of Ireland. Funding from the national SLT professional body training grant scheme has been sought for these 6 SLTs to become trainers for Talking Mats. This will result in cascading training on a priority basis, increase evidence base/ knowledge re using TM and embedding TM in variety of clinical settings with SLTs leading this practice.
Mary Walsh,
Senior speech and language therapist,
St. Mary's Hospital,
Phoenix Park, Dublin 20,
Ireland
Aideen Lawlor
Speech and Language Therapy Manager
If you are feeling inspired and are interested in accessing Talking Mats training, we offer Foundation Training courses throughout the UK and Ireland as well as online – take a look here for more details:
Once you have accessed Foundation Training you can apply for our Accredited Trainers course to enable you to deliver Talking Mats training to others in your area.
Talking Mats considers both health and social aspects when it is used to include people in their care planning.  Lots of interesting comments are made by course participants on the forum in our online training course.  Annemarie, who works as an agency carer visiting clients in their own homes posted her thoughts about the social model of disability
 Remembering the person behind the condition
In my experience, society is fixated on the medical model, the 'what's wrong' approach. Whilst the medical model is clearly a valuable and required tool, it often leads to labels that individuals are then lumbered with, such as, 'she has dementia', 'she is visually impaired', 'he's deaf' or has a 'leaning disability'. Taking this approach overlooks the person behind the 'condition' and so can restrict inclusion.  One example could be an individual with dementia being unable to make everyday choices about seemingly mundane issues such as what to wear that day. Using a medical model, a carer may be aware of the clients difficulties and make choices for them, whereas using the social model approach enables the carer to see beyond the condition and fully include the client, allowing them to be part of the decision making process for themselves. A second example could be a person with a communication disorder such as Asperger's Syndrome. Access to work could be severely restricted using a medical model as the pragmatic manifestation of this condition may well exclude a person from seeking certain types of employment. Promoting the use of a social model would ensure work colleagues understood the possible limitations of the condition and ensure adequate support networks were in place. The social model attempts to embrace a person's difference and raises awareness within society of individual needs that will facilitate inclusion into all aspects of life.
The WHO ICF -World Health Organisation International Classification Framework of Functioning, Disability and Health (2001, 2007b) aims to merge the medical and social model, encouraging professionals to think not only of the persons health condition and resulting impairment, but the impact this has on the persons participation and activities.  It captures the full complexity of people's lives, including environmental and social factors and can be applied over different cultures
The Talking Mats Health and Well- being resource is based on the WHO ICF and supports a person to reflect and express their view on various aspects of their lives.  Using the Health and Well being  resource supports workers to remember the person behind the condition.
At the end of a recent training session, we asked the trainees to tell us how they planned to use Talking Mats as part of their work. Their comments were as follows:
This tool will be useful in helping some residents make decisions, informed choices and express their needs. It will take time for some residents to feel confident in using this tool.
I'd like to use it with some residents to be able to adapt Talking Mats more to their understanding.
I'd like to use this tool for resident's reviews to find out what the residents likes/dislikes are.
Talking Mats will be great for service evaluation.
Talking Mats will be great for asking residents about things they want to do.
Updating Care Plans regularly from outcomes of Talking Mats.
It can be used to get to know people's needs and wishes more.
Share the findings with colleagues and joint services.
Hopefully through its use I'll learn to pass it onto others.
A gardening set. Service evaluation and well-being assessing stress levels/anxiety/emotional state?
I'd use it to promote choices of activities.
Care Inspectorate forms. Finding out how people enjoy time at the service and how to improve on it.
Can you let us know how you use Talking Mats as part of your work?
Background
Social workers are required to complete a detailed assessment of their client's needs. It is recognised that it can be a challenge to ensure clients fully participate in the process if they have cognitive or communication difficulties. The City of Edinburgh Council were keen to explore if we could adapt their standardized assessment tool and make it into a Talking Mat framework. Several staff in the council are already skilled practitioners in Talking Mats so are familiar with the framework and use Talking Mats in their practice. They are enthusiastic about the benefits of using Talking Mats both in terms of how it increases participation of service users but also because in their view it makes interviews easier for staff to undertake.
Structuring Talking Mats assessment framework
In order to develop the bespoke Talking Mat we held a seminar to discuss the social work assessment tool and approach used. Six key staff attended the seminar, facilitated by two Talking Mats associates. The discussion at the seminar identified a structure that would enable us to construct a coherent visual conversation that would cover the issues required to complete the assessment, using mind mapping to support this process. It is also important to identify a top scale that matches the question you are asking and make sure the options you are including are neutral and not leading.
The structure that emerged from this discussion is a Talking Mat that enables people to explore their views on 3 topics
their home
their health and well being
their community involvement
 Trialling the Talking Mats framework
Talking Mats then took the mind maps and developed these into symbol sets that were piloted by social work staff. At the end of the pilot a review was held and changes made which included alterations to
the language used
the symbols used
the topic an option was included under
making it clearer to staff when options were more abstract and required further explanation and or personalisation
Nicki Ewing from Edinburgh City Council who leads on the project says ' I am very excited that staff have a tool that can make assessment more meaningful for service users to participate in and makes it easier for staff to get good quality information'.
Next steps
We are thinking of holding a focus group for others that might be interested in using the framework for their practice if, you are interested please contact Lois  via the info@talkingmats.com email – call your email 'social work focus group'.
Thanks to an OT colleague for this powerful story of how Talking Mats helped a woman with Multiple Sclerosis with goal setting by getting to the root of the problems she was having.
I am an OT working in a community rehabilitation team in Scotland.  I have been seeing a woman (who I will call Jill) with MS.  Jill has been experiencing increasing problems associated with her MS and finding it difficult to cope.  During my first visit, Jill found it difficult to tell me about the problems she had been experiencing, and almost impossible to consider how we could translate these problems into tangible goals that we could work on.   She was closed to any suggestions I made about potential rehabilitation goals.  In her mind, the problems she had were there to stay, nothing could be done about them and she would just have to struggle on.  We didn't seem to be getting anywhere just talking about it.  Jill was getting a bit exasperated and I was finding it difficult to keep a structure to our conversation and steer it towards agreeing on a goal that we could work towards.  I felt there was a real risk of her disengaging from the service because we could not agree on a way forward.
Then I decided to use Talking Mats to see if that would help.  I knew that using Talking Mats could help people with cognitive problems as well as those with communication difficulties.  I wondered if doing a general Talking Mat using the Health and Well-being TOPIC symbols would help me identify what Jill thought her main problem areas were.  Then I planned to do a sub-mat to look at her priority areas in more detail.  My aim was to try and identify one or two rehabilitation goals (reflecting Jill's priorities) that we could work towards.  I really felt that there was potential to make a positive impact on Jill's quality of life if I could get her to engage and agree on a goal to work towards.
Using Talking Mats proved to be a great success.  Jill very quickly got the concept of it.  It seemed to be much easier for her to pick up a symbol card, consider it, and then place it on the Mat.  Using the Mat appeared to reduce the 'cognitive load' of the conversation and gave her structure to work within which she found much easier.  Jill was able to identify what her main problem areas/ priorities were: – Mobility and Learning/ Thinking (see picture of her Mat above).  Jill was pleased that she had got her message across and actually seemed to enjoy the process of using Talking Mats.
Now we have got a starting point.  In my next session I'm hoping to complete sub-Mats with Jill in the Topics of Mobility and Learning/Thinking.  This will allow us to explore these areas in more detail.  Using Talking Mats was a real breakthrough in Jill's rehabilitation.
To read another blog about using Talking Mats with someone with Multiple Sclerosis click here
We are launching our fantastic eating and drinking resource to support shared decision making. This has been co-produced with the help of  people with eating and drinking difficulties and a range of different professionals. The resource is designed to help people think about, discuss and make informed decisions about how to manage their eating and drinking more safely. People with eating and drinking difficulties should initially be assessed by a qualified Speech and Language Therapist and Dietitian who will recommend appropriate strategies to help them eat and drink safely. This resource is particularly useful in helping people understand the effect that their eating and drinking difficulties can have on their health. It also helps people talk about how they feel about recommended strategies.
When discussing eating and drinking, there are many issues to consider. We have provided symbols under three main topics to help present ideas in a structured way that reduces the likelihood that the person will be influenced.
Click on this image to see it more clearly.

Discussing these topics separately means that people can firstly consider how they feel about different meal times, where they eat and types of food and then think about the impact that their eating and drinking has on their health. It also allows people to have a conversation about some of the suggested strategies and how acceptable these are.
We have run seminars specifically on this new resource in London and Stirling
Contact info@talkingmats.com for further information if you wish to attend a seminar in the future.