16th Dec 2016 | Lois Cameron
Happy Christmas from Talking Mats
Talking Mat would like to wish you all a Happy Christmas
2106 has certainly been a busy year for us at Talking Mats. We have seen some staff changes saying goodbye to Jill hall and welcoming Morag Crawford. We were delighted when we brought Kirsty  onto our staff . Kirsty originally volunteered with us as part of a school transition programme for people with autism. Laura Holmes joined us as a Talking Mats external associate for the North West of England.
If you are interested in what we do and want to see our activity in numbers then have a look at the Talking Mats Year in numbers . Click on image to see the enlarge ! 
At the moment we are busy preparing for 2017 and we are looking forward to
The evaluation of our following projects in The New Year
Our programme of service wide training with Central London Community health
2 Continuing to work with
3 Launching more resources
Keeping Safe- so far this resource has only been available to people working with people with learning disability in Scotland. We will be holding a specialist seminar about this resource in London on the 17th March so its use can extend south of the border .
Launching our conversation sets: gardens, holidays, trips out, sports indoor, sports outdoor and football.  These were developed as part of the family training for people with dementia but they have much wider use and will be available  as additional  Talking mats sets
Plus Talking Mat is planning to go to Australia in May!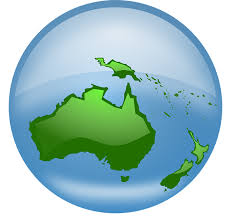 Nicki and Lois have their flights booked. Agosci here we come ! Then we are over to New Zealand to run foundation training in Christchurch and Auckland before we head back to Melbourne to run the first ever accredited training course in Australia. We will also be running a specialist seminar on Keeping Safe in Melbourne. If you want any details about the trip please get in touch.
We really appreciate all the support we get from everyone involved in Talking Mats and wish you all a happy and peaceful festive season