'For every pound invested in the Talking Mats Keeping Safe resource and training there is a potential saving to services of £23.00' .This was the findings of a cost benefit analysis carried out during the development phase of the Keeping Safe Talking Mat resource.  A Cost-benefit analysis demonstrates the overall economic value of an intervention with numbers and evidence.
 The Keeping Safe resource
The Keeping Safe resource is a visual framework that has been developed and trialled over 6 years in partnership and with funding from various organisations e.g. Survivor Scotland, Scottish government , Kingdome Abuse survivors project and NHS Fife
The Keeping Safe resource provides: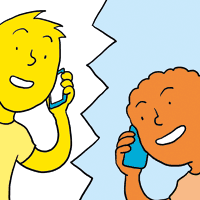 A listening space for people with learning disability and communication difficulties to raise concerns and express their point of view.
A structure for staff to find out what people are thinking about their lives, and raise issues that can be difficult to discuss.
A reflective practice training was developed and  provided to over 700 staff to allow staff become familiar and confident with using the the resource
Findings of the cost benefit intervention
There is a significant financial advantage to services using Talking Mats. Analysis of six scenarios found that for each pound invested in the Keeping Safe training there is a potential saving to public services of £23.00. In learning disability services it is easy for costs to accelerate quickly. If services don't respond effectively, challenging behaviours can escalate and relationships and placements are at increased risk of breakdown. Talking Mats can help provide staff with a comprehensive and accessible framework to help them listen to people who can find it difficult to articulate what is really going on for them e.g. issues of pain, relationships or levels of support. In this project 89% of Talking Mats resulted in staff learning new information about the person they were working with, even when they thought they knew them well.  The Talking Mats framework provides a way to turn these points of views into actions that can be monitored and reviewed. It is these early interventions that not only save money but improve quality of life.
Cost benefit Process
With support from Inspiring Scotland a cost benefit analysis was done that examined the cost of the Talking Mats intervention and any resulting actions. 6 cases were chosen from over 100 detailed descriptions of how practitioners working with people with learning disabilities had used the resource.  These descriptions  represented a cross spectrum of  people with learning disabilities in Scotland in terms of living situations e.g. living at home , in supported settings and an inpatients facility . They were also chosen to represent the comorbid conditions that often exist with learning disability e.g. autism, mental health and cerebral palsy. An alternative scenario was created and tested with critical friends as to the likelihood of what might have happened without the Talking Mats intervention. All the scenarios that were developed are  available here 20180110 scenarios cost benefit   The primary source of financial information and the subsequent calculations  was the Unit Costs of Health and Social Care produced by the Personal Social Services Research Unit (PSSRU) 2015/16 . This contains detailed cost estimates for a range of services such as care placements, NHS services, social work, mental health, and family interventions. This analysis can only be illustrative as assumptions are subjective.
The findings from our final report 160512 Keeping Safe report 2013-2016 showed that effective use of the resource   not only led to  improvements to quality of life for individuals but that it can save services money. Book a place on our  webinar and get the Keeping Safe  resource 20180122 Keeping Safe Webinar  or if face to face discussion is more your thing attend the advanced course in April 2018 – you get the resource with that booking too!
This new resource has been developed by Strathcarron Hospice and Talking Mats to help people with advanced illness or long term conditions to think ahead and plan for the future.
It consists of a booklet and 3 topic symbol sets: Affairs; Care/treatment; Personal values

It can be used to help people have conversations about:
• the extent to which their personal affairs are sorted;
• what they would or would not consider about future treatments and care;
• what is going well/not going well in relation to their personal values
It is widely recognised that having discussions about end of life issues can enable people to remain in control for longer and help them to identify the care and support they need and want as they approach death. In spite of this, in Scotland:
74% of people have not discussed what their wishes would be if they did not have long to live
79% of people don't have any written plans for their end of life care, financial wishes or funeral plans
Only 35% of people have written a Will
It can sometimes be difficult for people to start conversations about planning for end of life and people this is exacerbated if people have specific difficulties communicating their thoughts and feelings because of symptoms, fatigue and emotional factors. Before initiating this type of conversation it can be helpful to check the extent of a person's understanding of their illness and whether or not they want to talk about the future.
The importance of having conversations and making plans for end of life has been highlighted as being relevant for people in the early stages of life limiting illness as well as for those nearing the end of life. There is evidence that people who have Advance or Anticipatory Care Plans in place are more likely to receive the care that they want and treatment can be less invasive. ACP is a process rather than a one-off conversation. It is acknowledged that ACP discussions should take place in appropriate settings with sufficient time to enable to people to consider and weigh up different options. ACP should also be developed in line with peoples' personal values and goals (Sinuff Tasnim, et al.(2015) "Improving end-of-life communication and decision making: the development of a conceptual framework and quality indicators." Journal of pain and symptom management 49.6 2015): 1070-1080).
Perhaps we should think about planning ahead whether or not we have advanced illness or long term conditions??
Training
To get the most out of the resource we run half day advanced training courses which will include the Thinking Ahead Resource. This course will be relevant to you if you:
 have attended a Talking Mats foundation training and are experienced in using Talking Mats with adults
want to extend your use of Talking Mats and consider its role and application to advance care planning
want to discuss sensitive topics around end of life care
Please contact us at 01786 479511 if you are interested in future dates.
Do you want to introduce Talking Mats to people with a communication disability and autism, but know they will need support to learn it?
We are holding a 2 hour seminar on the 1st of February in Stirling to share ways of supporting people with autism to learn to use Talking Mats and express their thoughts.Twilight ASD Seminar
Do you want to help people think about the future and what they might want to have in place at end of life?  Talking Mats and Strathcarron Hospice have developed a powerful new resource to support these sensitive conversations and an advanced course is being held in Stirling on the 21st February   and in London 27th of March http://www.talkingmats.com/training/specialist-seminars/
These opportunities are only open to people who have attended Foundation training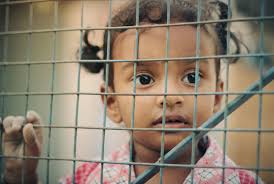 Sally Kedge, Speech and Language Therapist from Trouble Talking New Zealand shares two powerful case examples of using Talking Mats with children and families caught up in the criminal justice system.
This week it was hot in New Zealand, so I sat under a tree in a school playground in the shade with an eight-year-old girl to do a Talking Mat. I'm a speech-language therapist engaged by the child protection agency who have guardianship of her. This doesn't happen that often in NZ but the team involved with this girl and her brother realised that as well as dissociative behaviour related to the impact of trauma due to family violence exposure, there was also significant difficulty with language acquisition for both children. The mix of a trauma history and a language disorder was resulting in significant difficulty expressing emotions and explaining what had happened when behavioural outbursts happened.
Some of my work with this child has been to help the team understand how her language profiles impacts on her life, and to develop her language skills at school via a programme she carries out with a teacher-aide and a friend. My role has also involved helping her understand her own life story and to equip her to process this, as it hasn't been a pretty ride so far.
At a multidisciplinary planning meeting for her and her sibling recently, the team were concerned to make sure the children had accurate information about when their father was going to be released from prison. Their mother has recently been released too but no one knows where she is currently. I suggested a Talking Mat might help us to find out what she knows at the moment about her parents and how she felt about the next few months, as there are likely to be some changes happening in her world. We wanted to give her accurate information so she didn't need to fill in the gaps herself.
Using a Talking Mat helped me establish that currently this child feels many things in life are going well. This is good progress. However, we identified a few things that she felt were not going that well at school ('in the middle') and I was then able to talk to her teachers about preparing for the new school year starting in February. We figured out that she is looking forward to seeing her dad but doesn't know when she will see him or where he is going. A conversation with her Social Worker and the drug rehabilitation residence has allowed me to put together some visuals and a timetable to show what is going to happen next. Dad can have these as well as her carer and others in her team.
Another child with a similar history also did a Talking Mat with me last week. My purpose was to help the team find out how he feels his current care situation is going. A very mixed picture emerged with some concerning cards placed in 'not going well'. I asked the boy at the end if he knew anyone who could help him with those things and he said, 'no one'. I was able to explain that I am one of the adults who need to figure out how to make life easier for him and I would talk to some other adults and come back to see him. The photo I took of the Talking Mat allowed me to follow up with the team and I took the photo back to the boy to explore further some of the 'not going well' cards. At this second visit, this boy initially did not want to speak at all, but he engaged fully in looking at the photo of the Talking Mat with me.

We used a scale of 1 – 5 (how much of a problem is this for you – 1 = not much, = 5 = really really bad) on a piece of paper that he could mark with a pen to explore the 'not going well' items in the photo. He picked out 'mood', 'people coming to his house' and 'learning at school' as 'really really bad'. We agreed that these needed to get sorted out for him to make life easier and we agreed who I could talk to about these things. Once we got that agreed and written down, he initiated some conversation about less heavy topics and started playing. I'm now following up with the team. Easier said than done, but without the Talking Mat I don't think we would have got his views so clearly.
Our Talking Trouble Aotearoa NZ team is involved with children, young people and adults involved with care and protection, justice, mental health and behaviour agencies. We have been very excited about the wide range of opportunities that Talking Mats has provided us and the professionals we work with to explore people's views on their own situations, their preferences, and their well-being. This year we've been exploring how Talking Mats might be used in our contexts:
– in sexual assault health assessments undertaken by specialised health professionals
– for Social Workers in our Youth Justice and Care and Protection Communication Projects
– When finding out about how people feel about talking and understanding in legal contexts such as courts and Family Group Conferences when we are engaged as court-appointed Communication Assistants (equivalent to 'intermediaries'),
– and in our own speech-language therapy assessments and interventions.
The social workers, paediatricians, teachers, lawyers and others we work with have also been excited about exploring how Talking Mats can assist in these contexts. We're looking forward to more training from the Talking Mats team next year.
sallykedge@talkingtroublenz.org
Come and hear Sally speak at our Criminal Justice Seminar on the 17th of April 2018. Contact info@talkingmats.com  for more information.