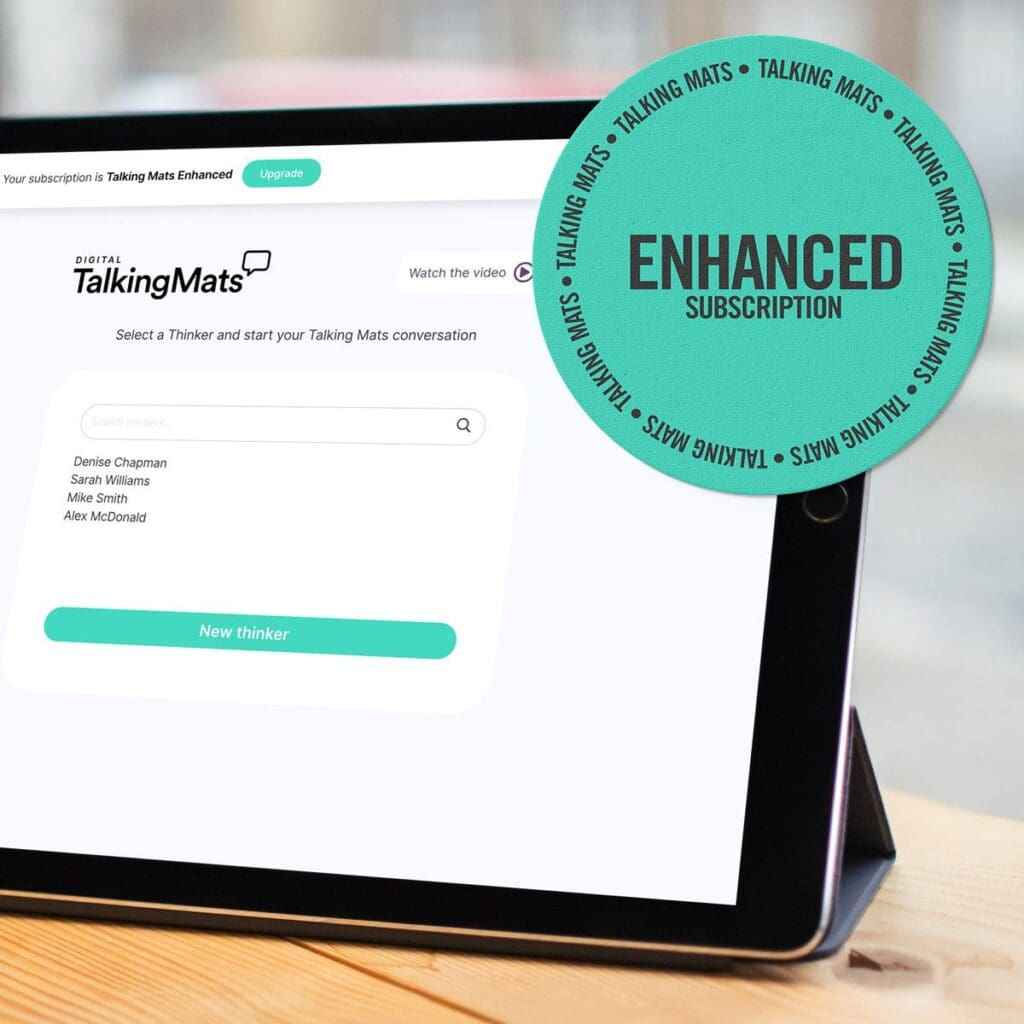 27th Jan 2021 | Laura Holmes
Update on Digital Talking Mats
Digital Talking Mats was designed in 2012 and was primarily designed to be used as an app on iPad and some Android tablets. The web browser version which uses Flash has never had the full functionality of the app version e.g. automatic reports, ability to add photographs, and unfortunately, Flash became obsolete in December 2020, a matter that was out-with our control. We sought investment funding and brought forward our plans to develop Version 2 of Digital Talking Mats and have been working hard with a tech company, MTC Media, to develop a new version that is responsive and is in line with current technology.
A blog outlining the new Digital Talking Mats was posted in Dec 2020: https://www.talkingmats.com/new_digital_resource/ . You will see it includes many of the features you have been asking for. We were hoping this would be ready for December 2020 but it has taken longer than we expected or wanted. You can still access Digital Talking Mats as an app on iPad or Android and it works as normal. However, Flash ending in December does leave us a gap in remote use and when using from a web browser.
Digital Talking Mats was not designed for remote use; we were not thinking pandemics in those days! When lockdown happened, we worked hard to find a way to support remote use and found that using it as a web browser application and sharing screens through platforms such as Teams or Zoom was the most effective way to make that happen. You can, however, still use it remotely if you have both an iPad/Android tablet and a laptop, by sharing your screen on the iPad with the Talking Mats application open and combining that with running a remote meeting on your laptop. This way you can see the Thinker and the Digital Talking Mats. We attach the detailed instructions and an example of Lois doing the Mat with our Office Manager, Heather Using Talking Mats virtually with two devices update Jan 21. You may find other temporary solutions – if so, let us know.
We will be in touch as soon as we have news of Version 2 and you will be migrated across to the new version (type of access will vary according to what you originally purchased from us). We anticipate this to be in March 2021.
We wanted the transition to be smoother than it is proving to be but hope you will understand that we are doing what we can. We really value your support in these tricky times. The new version is looking great and if you want to be sent information about being an earlier adopter then please email info@talkingmats.com and we will keep you updated.